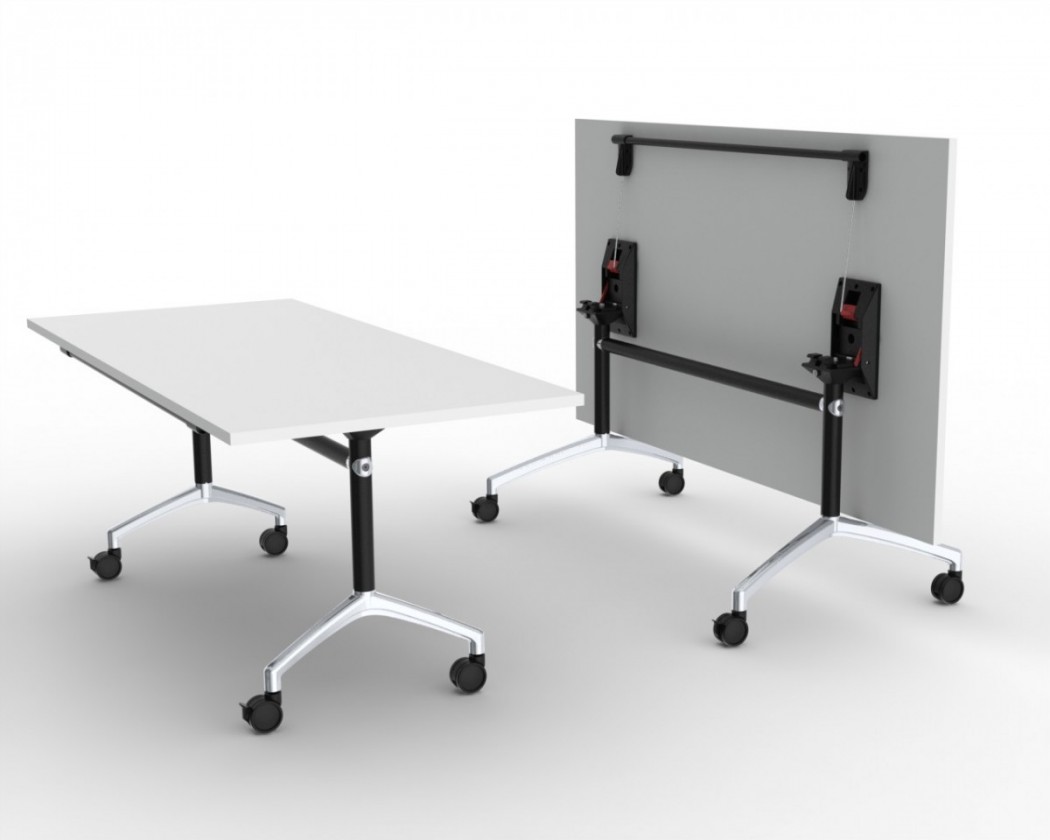 EIAM Turn is offered as a tilt-top stacking option as part of the flexible and versatile i.am table base system, providing a complete family of product options for the commercial environment. Suitable for hot-desking, breakout areas and offices that require constant change, i.am Turn can quickly and easily be tilted, moved and stored.
EIAM Turn has been designed with responsibility for recycling in mind. It is manufactured using recyclable materials including steel, aluminium and polypropylene and is easily disassembled for the recycling process.
Important Note: To ensure you are specifying and purchasing the original ThinkingWorks i.am product, check for the 3D Mark and eye-shaped beam bracket. Please contact our sales office for more information.