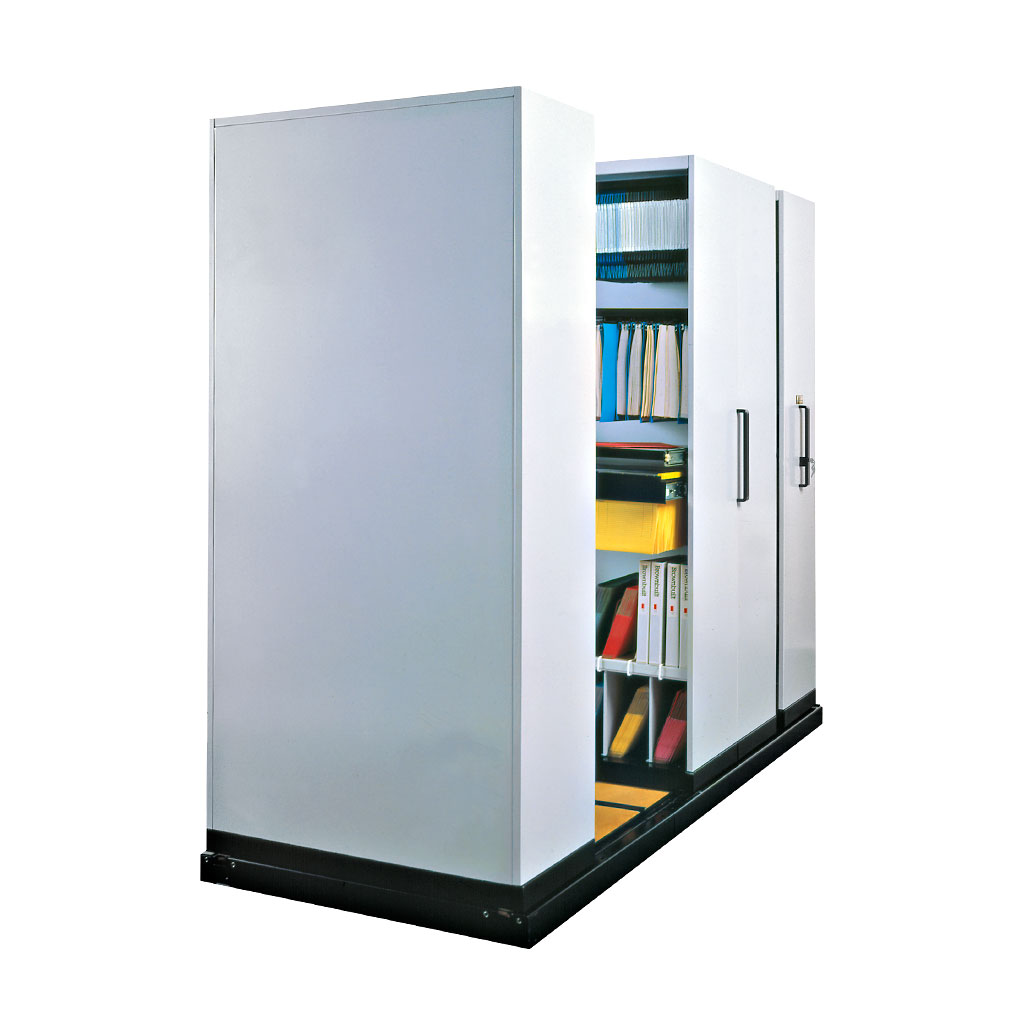 Brownbuilt CompakMax Office is the smart hand-operated compacting storage system specifically designed for office deployment. Get the most out of your precious floor space while improving inventory and file access through better organisation.
A single BOC-A configuration offers storage capacity equivalent to 10 four drawer filing cabinets at almost half the floor space.
Easy, Universal Installation:
Welded pre-fabricated steel base modules mean that there's no need for floor preparation, and adjustable feet compensate for uneven floors. Welded steel channels form a self-contained track supporting the cabinets and mobiles. Lateral guide channels, which accommodate mobile lateral guide wheels, act as anti-tilt mechanisms for the storage cabinets.
Smooth Operation:
Welded steel box sections are supported by crowned load wheels fitted with ball bearings for ease of movement and horizontal lateral guide wheels prevent cabinets from tipping. Tandem linking kits can be fitted to the base and mobiles, allowing CompakMax Office units to be installed as/or extended to two-bay-wide units.
Locking:
All CompakMax Office units are fitted with a standard single-point, internal, key-activated locking mechanism fixing into the platform base, with an optional overhead locking system available for greater security. SCEC endorsed class B and C security CompakMax storage unit designs are available to eligible government departments and agencies.