Heavy duty pallet racking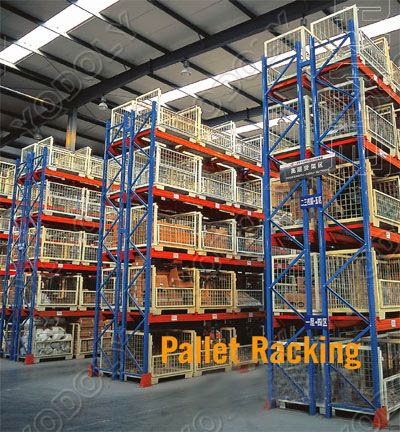 It is a kind of sectional assemblage pallet racking with 75mm layer height as intercept space to be easily adjusted, fit to store unit gathering batches or varies kinds of goods.The pallet rack consist of standing column piece, cross beam and auxiliary parts, use a forklift to store or withdraw, any location can be easily reached. The racking is made of cold roll steel with profiled bar section, it enable the steel material bearing capacity exerts to a superlative point, also its safety factor is higher. Loading capacity: 800-4000Kg/layer, and more than 40% of the storehouse utilizing.
We can provide all kinds of customized Pallet  Racking. Please feel free to contact us and offer us the specifications and pictures of them. We will reply you as soon as possible.