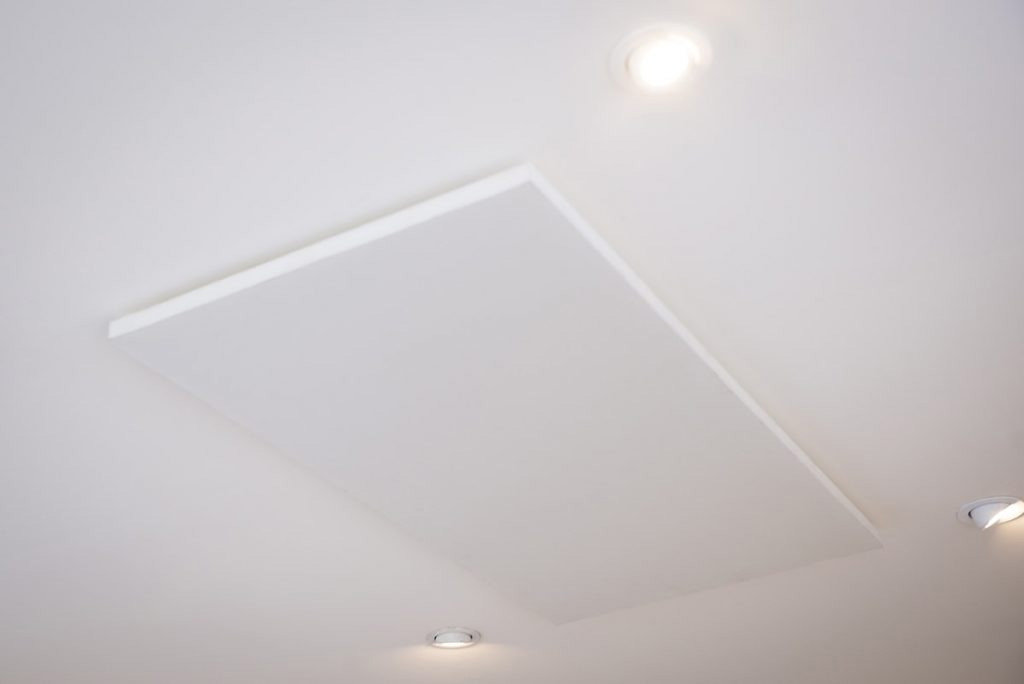 Acoustic Panels have exceptionally high sound absorption due to the 7mm thick Polyester Soundmesh lining. This lining results in one of the most effective sound absorbing partitions for use in commercial buildings, offices, telemarketing set-ups and schools. Partitions are then covered with Rim Trilogy One fabric which comes in a wide range of colours.  Soundmesh G8 is AS/MZS 3837 Group 1 Fire Rating.
ACOUSTIC CEILING PANELS
These wall and ceiling panels are made from 25mm thick acoustic polyester which is water repellent and fireproof. They have a G8 sound absorbing mesh facing and come in White.
Made to Order
Fabric: Rim Trilogy One
Lead Time: TBA