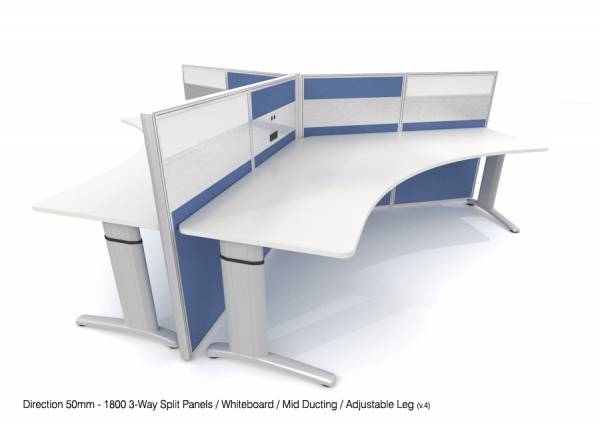 The EELE 'C' Leg System allows for maximum strength and space under the worktop.
Element is Fixed Height AND delivers an economic workstation solution, providing function and style through sleek and subtle aesthetics.  For situations demanding a degree of workstation ergonomics, Element Tech Height provides a range of incremental height adjustment capabilities – from seated through to standing height.
Exclusive screen suspension and mounting options are available to suit the EELE 'C' Leg System.  Available in two standard finishes (Sliver + White), Element can also be powdercoated to your requirement (POA).
Fixed Height Leg – 695mm H with 580x85mm (top and foot plates)
Tech Height Leg – 685mm H to 980mm H with 580x85mm (top and foot plates)
Suitable for 1000mm – 2400mm Desk tops