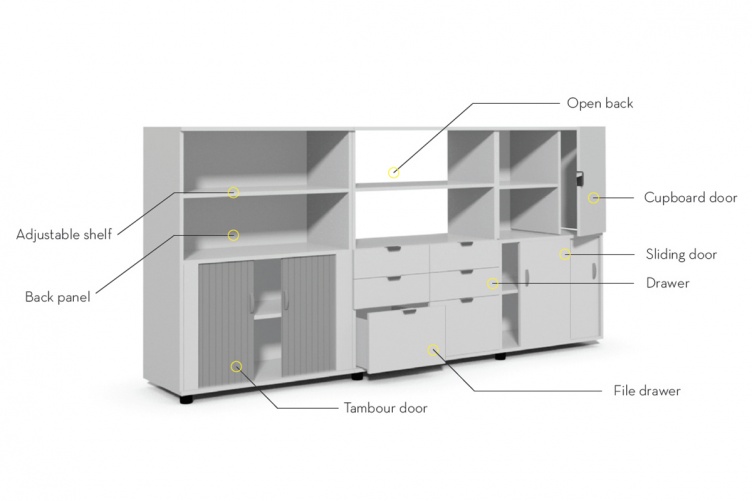 Boxer is a comprehensive modular storage system designed for flexibility in all office environments with the intention to reduce the storage footprint.
The interchangeability of drawer fronts and inherent modularity means that units can be stored on top of one another to create varying storage heights.
This system features the latest accessories in file management including OHS features such as anti-tilt mechanisms and adjustable glider feet.