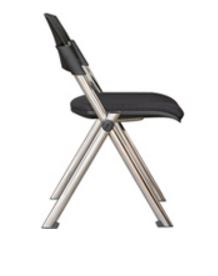 Description:
A modern practical design combined with superior comfort, strength and versatility will definitely set this chair apart.
Chrome plated oval steel frame, PP seat and back panel, folding seat, linking connectors -standard, vertically and horizontally stackable.
Colours Avail: All fabrics.
Fabric: .7 mtr
Dimensions:
Seat W460mm x D450mm x H475mm
Back W445mm x H375mm
Chair W590mm x D535mm x H830mm
Options:
Nova – No-Arm.
Nova – Arm.
Nova – Tablet Arm.
Magazine basket.
Warranty: 3 Year