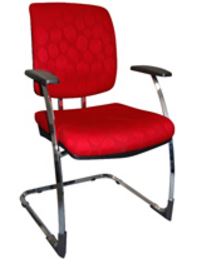 Description:
A modern elegant design combined with superior comfort.
Chrome square pipe cantilever frame with polyurethane armrest pads, polypropylene caps and anti-overturning caps for cantilever frame, chrome square pipe back support.
Colours Avail: All fabrics.
Fabric: .9 mtr
Dimensions:
Seat W500mm x D460 mm x H480mm.
Back W440mm x H480mm
Chair W610mm x D570 mm x H960mm.
Options:
Medium or High back.
Warranty: 5 Year