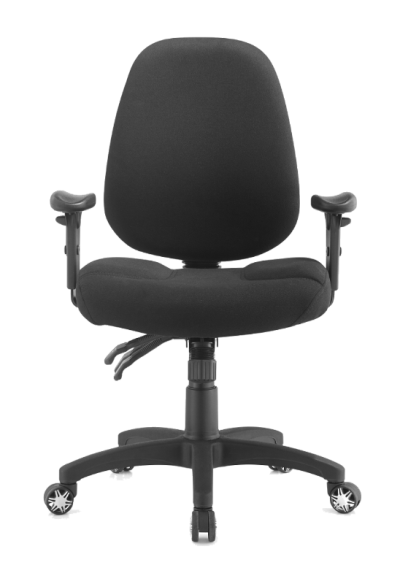 Product Information
This premium Ergonomic Operator chair from ErgoRap® offers plenty of room for healthy, dynamic sitting thanks to their ergonomic, tilt adjustable seats and high backrest with individually adjustable contact pressure.
Comfort cushion – exclusive to CM-2. This extra thick seat allows the user greater comfort for long term seating and reduces pressure on the base of the spine.
Fully independent adjustments- all ErgoRap® chairs feature independent adjustments. This means no shared functions on levers. This allows great control over adjustments made to the chair and allows the use to customise the settings to a greater degree.
Fabrics – CM-2 come in a selection of stylish fabric including black, charcoal and suede navy or custom made colours are an option.
Technical Information
High Density FR Foam is used in the seat and backrest.
Seat Dimensions Width: 535mm, Depth:520mm
Seat Tilt & Knee Tilt
Seat Slider 0-90mm
Backrest Dimensions: Width: 480mm, Height: 505mm. Adjustable ratchet back 80mm
Backrest Tilt
Height adjustment
Hard Plastic Five-star base, with conductive dual castors (60mm)
Manufactured according to (AS/NZS 4438—Height adjustable swivel chairs) Utilising BIFMA certified components.
5 years warranty