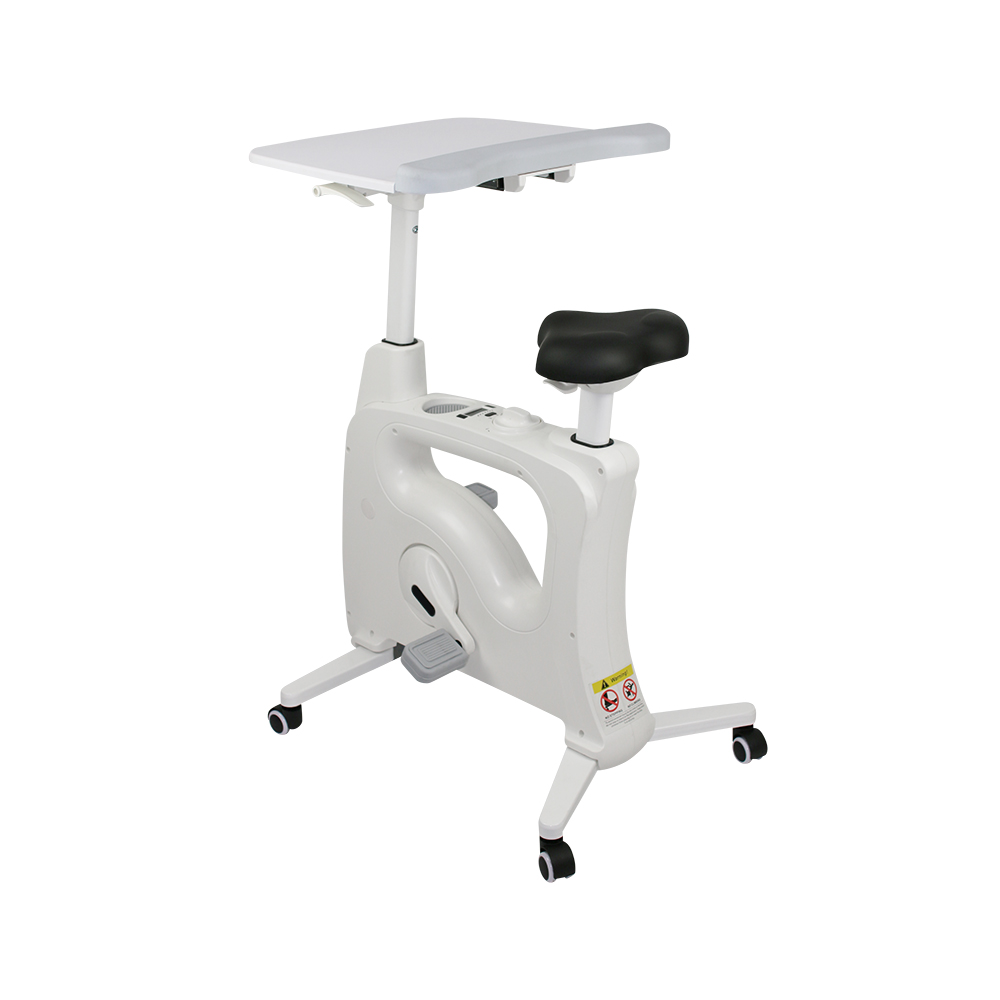 Lose weight and get fit while you work!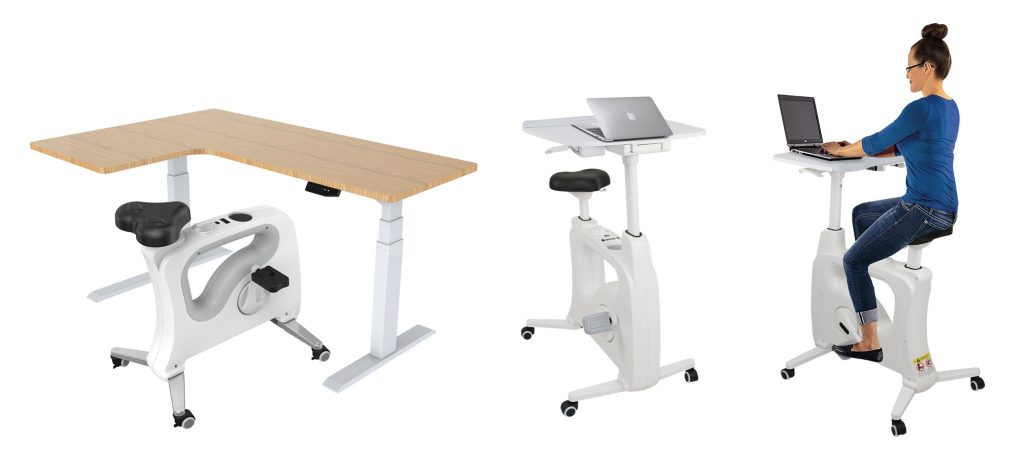 The MY-SPIN allows gentle cycle action which does not interfere with typing or other office activities. Simply rolls out of the way when you prefer to stand or sit in a traditional office chair.The perfect fitness companion to Arise Basix sit stand desks.
The MY-SPIN is available in 2 Models, one allows you to pull the MY-SPIN up to your existing table to exercise while you work, the other is ready to use anywhere, with its own laptop/reading platform, it's the perfect way to get things moving anywhere. The Library, office, school, home anywhere you may want to read, use a laptop, tablet, or even your phone. Why not make a competition out of it get the everyone involved, with the integrated digital display you can track how long and how far you go.
Use the adjustable platform to suit to user.
1. MY-SPIN Features (no platform):
Gas lift adjustable seat
Comfortable contoured Gel seat
Integrated Digital Display
8 Resistance levels
Whisper quiet pedal system
Foldable space-saving feet
Gravity sensor castors (won't roll while in use)
Weight capacity 136kg
Seat height form 752 to 942mm
2. MY-SPIN with platform Features:
Gas lift adjustable seat
Comfortable contoured Gel seat
Sliding and Gas lift height adjustable platform
Integrated Digital Display
8 Resistance levels
Whisper quiet pedal system
Foldable space-saving feet
Gravity sensor castors (won't roll while in use)
Weight capacity 136kg
Seat height form 752 to 942mm