EWIR ERGOTIGHT KEYBOARD AND NUMERIC PAD BUNDLE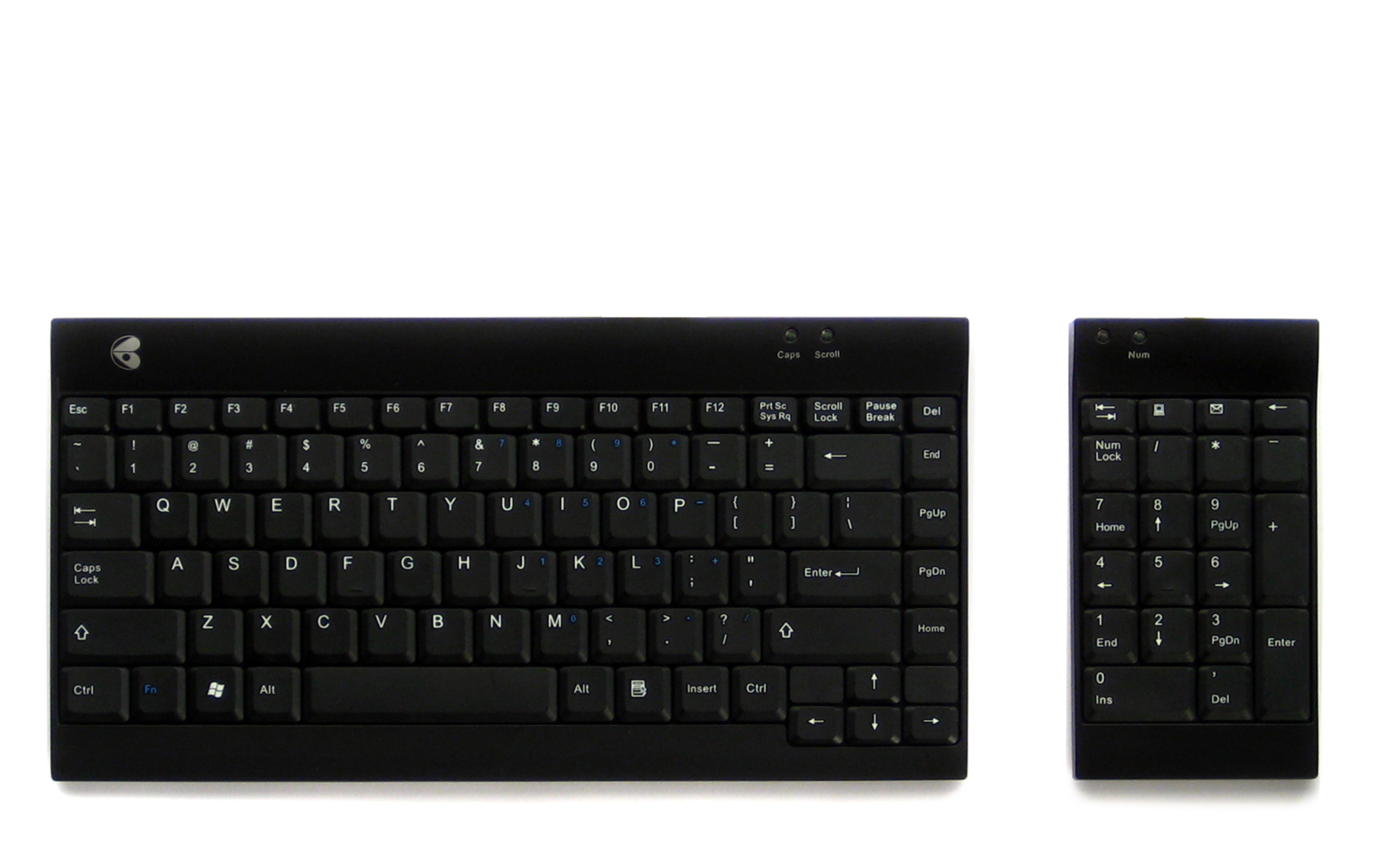 CONVENIENT COMPACT BUNDLE
 WIRELESS NUMERIC PAD AND KEYBOARD INCLUDED
SOFT TOUCH KEYS
The Ergotight Wireless Keyboard and Numeric Bundle provides you with an all-in-one compact keyboard solution.
Keyboard Width: 303mm
Num Pad Width: 80mm
10mm High
150mm Deep
Our Ergotight keyboard and numeric pad bundle is the perfect choice for office workers who require the option of an included numeric pad. It contains wireless versions of the keyboard and numeric pad, both of which feature fantastic low profile keys as well as attractive matching designs.
The numeric pad is versatile, with the option to be placed on both sides of the keyboard. Whether you're left or right handed, you can rest assured you'll have a comfortable solution. You can also choose to place it flush up next the keyboard or separated so it's closer to you for convenient access.
Tiltable/ adjustable feet are also included on the front of the Ergotight keyboard for improved accessibility and ease of use.
DIMENSIONS
Ergotight Keyboard
Width: 303mm
Depth: 150mm
Front Height: 5mm
Rear Height: 10mm
NUMERIC PAD
Width: 80mm
Depth: 150mm
Front Height: 5mm
Rear Height: 10mm