EVID FLEXIGRIP MOUSE WIRELESS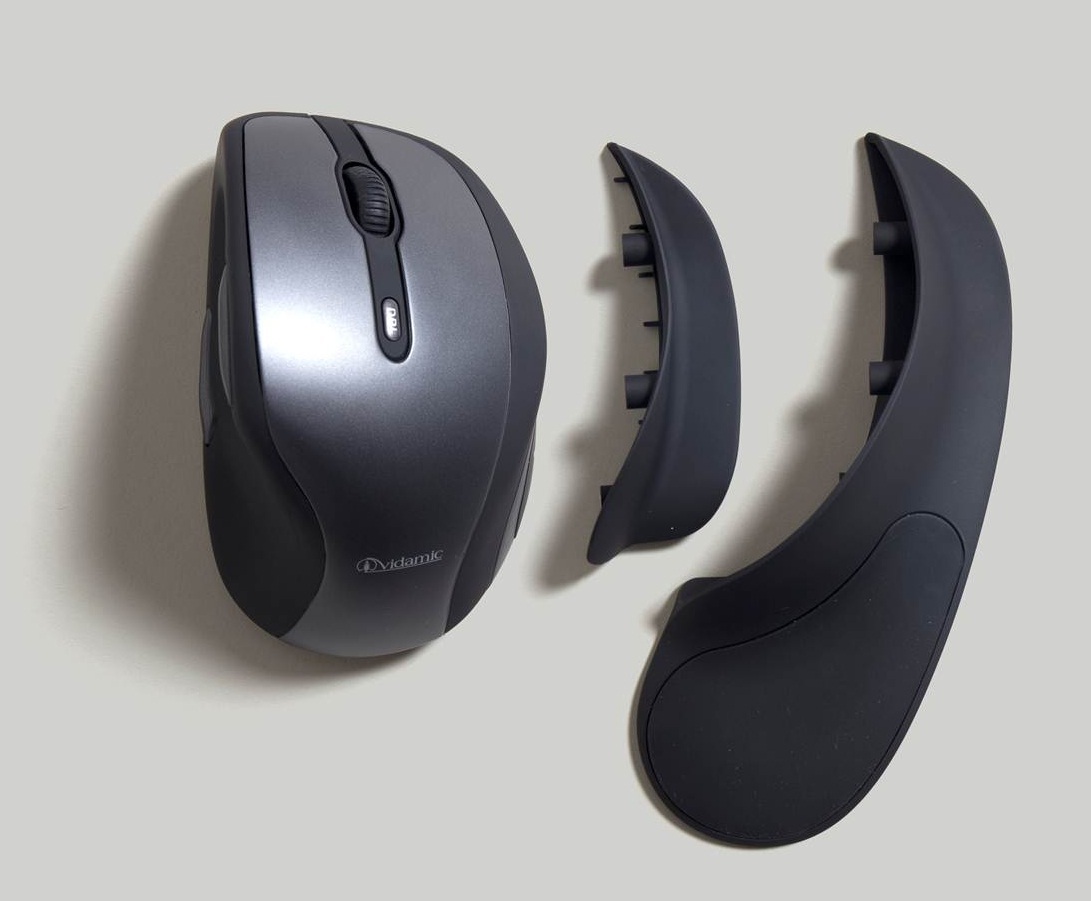 WIRELESS VERSION
DECREASES HAND/WRIST PRONATION
INTERCHANGEABLE PALM SUPPORTS
The Vidamic Wireless Flexigrip ergonomic mouse's 33 degree angle decreases wrist strain by reducing excessive hand pronation.
The Flexigrip <b>Wireless<b/> Mouse from Vidamic is a well thought out and unique ergonomic mouse that is unrivalled in design principle. The 33 degree angle of the mouse reduces excessive wrist pronation, puts your wrist in a neautral position, thus reducing strain on your forearm.
The 3 interchangeable palm/ hand supports prevent your hand from rubbing on the desk whilst ensuring you're well supported from your wrist through to your fingertips. The smaller support promotes increased mousing precision by giving you greater control over the entire mouse. Whereas the largest grip is most suitable for general office use as it has a gel pad as part of the support for your palm / wrist.
6 Buttons
The 6 buttons include left click, right click, clickable scroll wheel, adjustable DPI button and the forward and backward buttons for your thumb. The 6 buttons are only programmable on the wired version.
DPI Resolution
Easy adjustment of the cursor speed via the DPI button allows for 4 different speeds to be easily selected.
Compatability
PC – Windows 7, 8, Vista, 2000, XP
Mac – Mac OS 9, Mac OS X (10.2.8 or later)
Dimensions
Width with Large Support: 9.5cm
Width with No Support: 7cm
Length (Depth) with No Support: 11cm
Length (Depth) with Large Support: 16cm
Height:4.8cm
Plug and play.