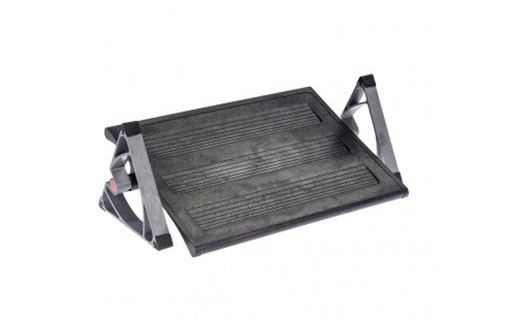 DESCRIPTION
The TriRite Footrest is simplicity itself. With 3 angle adjustments of 10°, 20° and 33° and endless footplate movement, the TriRite will support your feet and legs comfortably while you work. The flexibility of position and easy movement, encourages circulation and provides support to aching or tired legs and feet.
---
FEATURES
TriRite is robust, durable and easy to adjust – the footplate rotates around a central axle and users can simply nudge the end supports with their feet to adjust the footplate angle.
No need to crawl under the desk, Made from fully recycled materials, Easily assembled in moments, 3 Footplate height positions, Swivel footplate, Will provide support to users of all heights and sizes, Designed and manufactured in the UK.
---
SPECIFICATION
Footplate dimensions 410 (w) x 310 (d) mm
Footplate Angles 10˚ 20˚ and 33˚
Heights 50mm, 85mm and 125mm