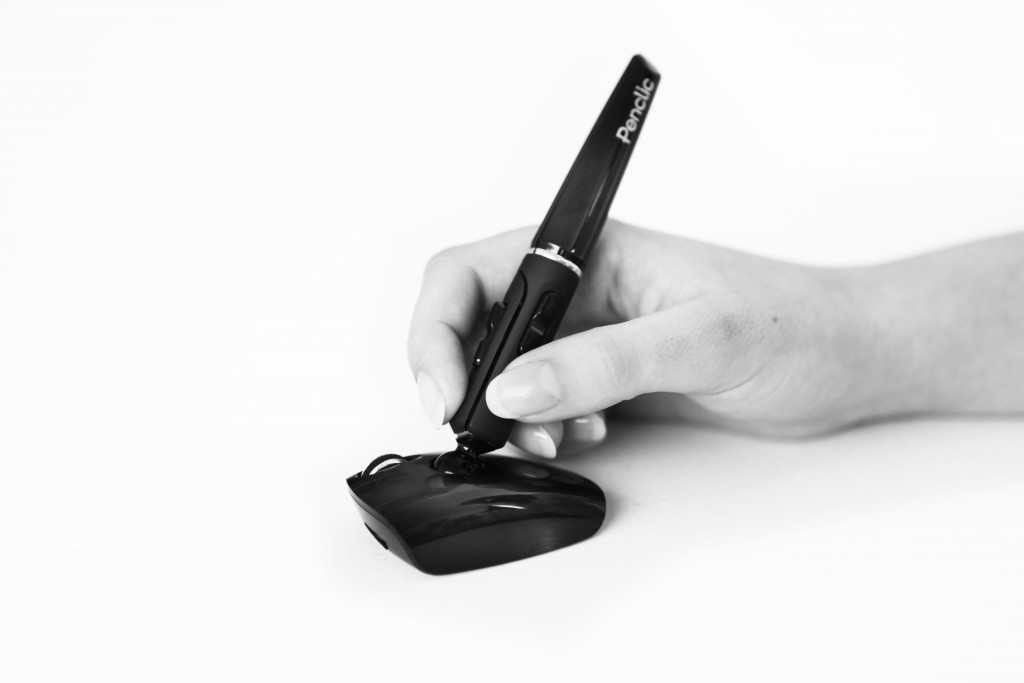 Description
The Penclic Mouse R2 – is a wireless, ergonomic, 5 button mouse. The lightweight Penclic Mouse looks, feels and functions like a pen.
The left click, right click and middle click are on the pen shaft's right side. On the pens shaft left side, are positioned the backward click and forward click for web surfing.
The pen-grip allows for quick precise movement, placing superior navigation at the your fingertips, leads to better result and the creation of a more comfortable and relaxed working position.
Penclic Mouse counteracts static tensions in your arms, shoulders and neck.
Features
5 buttons:

Left click
Right click
Middle click
Backwards click
Forward click

Scroll wheel
Laser sensor
Nano USB receiver for wireless connectivity
Wireless signal reaches up to 5 metres
Rechargeable via supplied USB cable
Plug & Play – no extra software or driver installation required
Energy saving mode starts after 10 minutes of inactivity
DPI settings: 800 – 1200 -1600 – 2400