EPen Mouse B3 – Bluetooth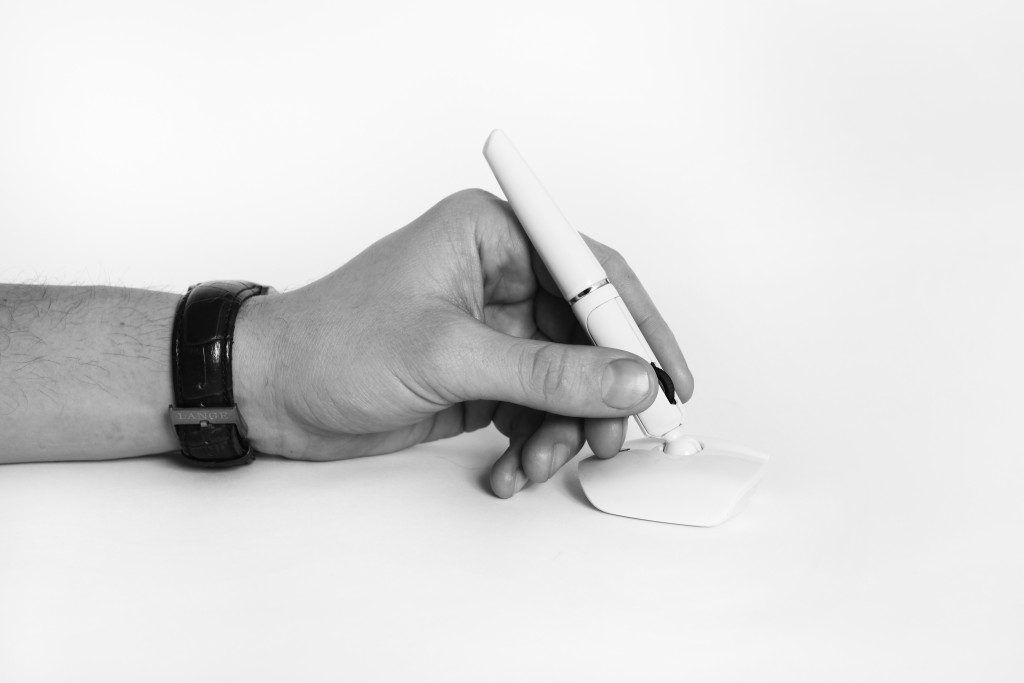 Description
The Penclic Mouse B3 – is a bluetooth, ergonomic, 3 button mouse.The lightweight Penclic Mouse looks, feels and functions like a pen.
The third generation Penclic Mouse is compatible for left and right-handed users, with the scroll wheel located in the middle of the pen's shaft. The scroll wheel also doubles as the middle click button.
A smooth pen-grip for quick precise movement, placing superior navigation at the fingertips, leading to better results and the creation of a more comfortable and relaxed working position.
Penclic Mouse counteracts static tensions in your arms, shoulders and neck.
Features
3 buttons:

Left click
Right click
Middle click

Scroll wheel
Bluetooth connection
Bluetooth signal reaches up to 5 metres
Rechargeable via USB cable
No extra software/driver installation required
Energy saving mode starts after 10 minutes
DPI settings 800 – 1200 – 1600