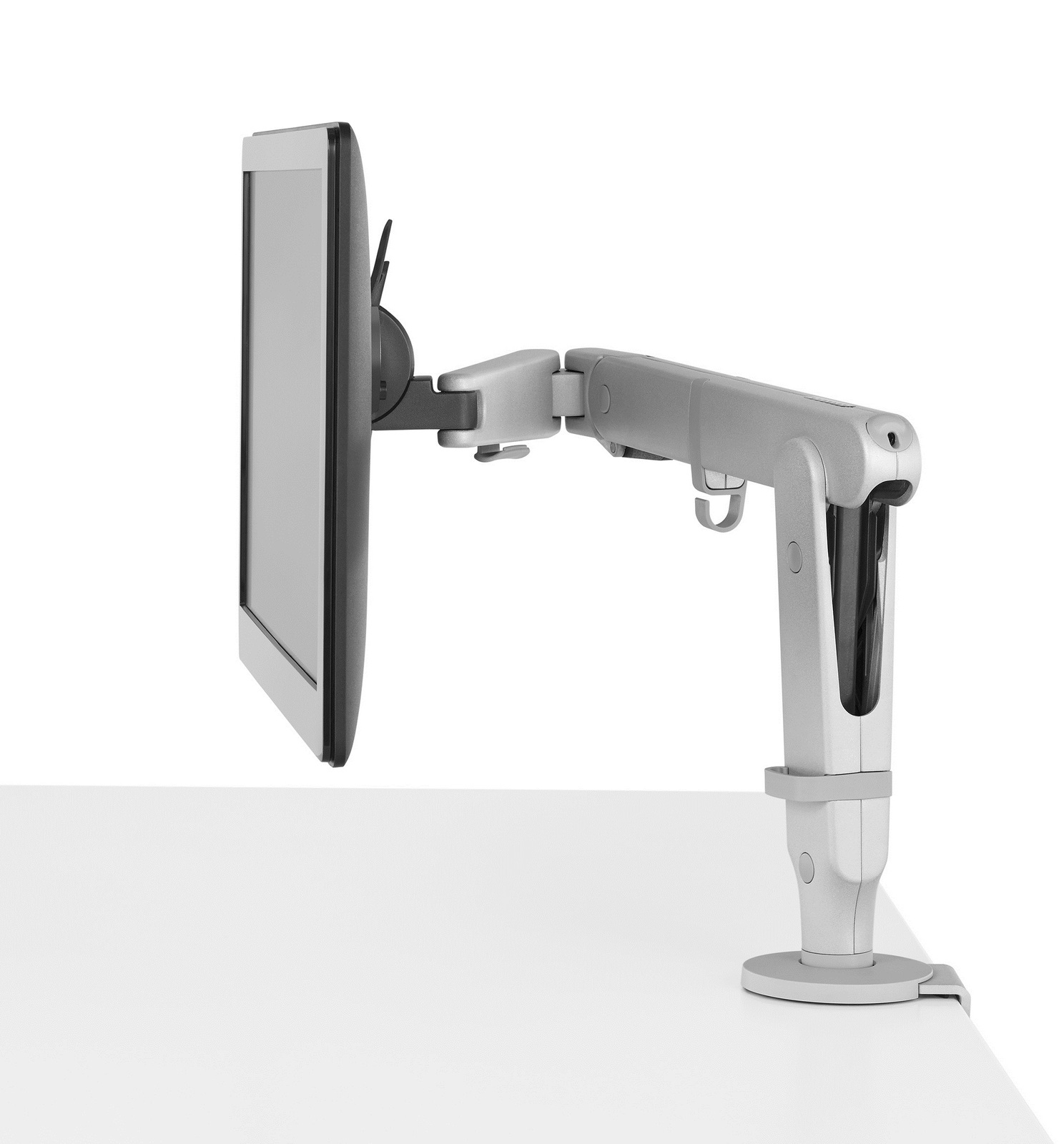 EFFORTLESS PORTRAIT TO LANDSCAPE ROTATION
FINGERTIP HEIGHT ADJUSTMENT
ENCOURAGES CORRECT WORKING POSTURE
The Ollin Monitor arm suits multiple devices, from tablet to laptop and touch screen monitors.
Market Leading Reach of 674mm
346mm of Vertical Adjustment
Unique Design and Function
A truely unique design, the Ollin Monitor Arm from Colebrook Bosson Saunders looks and performs like no other. The extremely sensitive technicord allows the CBS Ollin to support weights from 0kg – 9kg, a range that is not possible on other dynamic monitor arms. This weight range means the arm can accomodate anything from small paper thin tablets up to laptops and large monitors.
Easy Adjustment
Ollin's Technicord also encourages correct posture when using sit to stand desks. The easy finger tip adjustment means the user can control the exact monitor height as they move from a seated position to a standing postion and back again. Smooth and easy portrait to landscape adjustment and back again.
Market Leading Reach and Height Adjustment
674mm of Horizontal Adjustment – makes it perfect for touch screen computers!
346mm of Vertical Adjustment
Other Features
Simple and effective cable management (helps avoid clutter)
Dynamic movement and elegant design
Available in Dual Monitor version
Bolt Through or Desk Clamp Option
Availabler in White, Silver or Black
VESA Compliant
Monitor arm Suits Curved Monitor