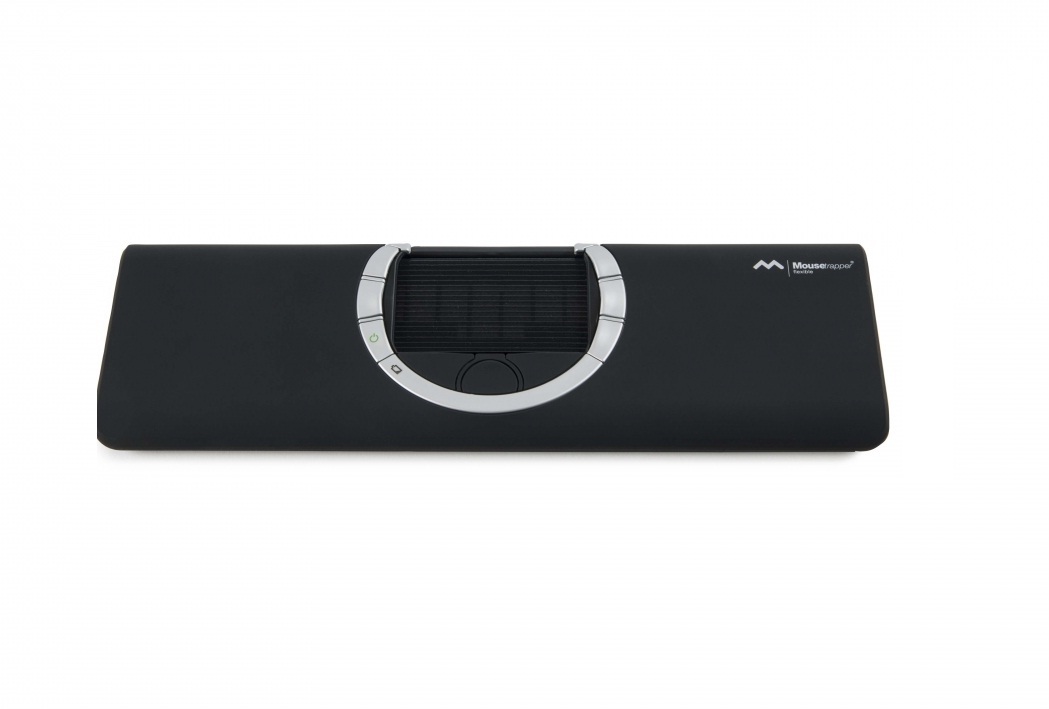 300MM WIDE
95MM DEPTH
19MM HIGH
WEIGHS 300 GRAMS
UNIQUE / SOFT TOUCH PAD
The Mousetrapper Flexible is the ideal compact central pointing device / roller mouse. Its wireless connectivity suits mobile workers.
300mm Wide
95mm Depth
19mm High
9 Programmable Buttons
The Flexible is the compact mouse from Mousetrapper. It's well thought out and ergonomic design make it the 'go-to' product for those looking for a central pointing device. It is ideal for reducing the reach required to operate a mouse, whilst maintaining in-line posture when working at a computer. It pairs perfectly with the Bakker Elkhuizen S-board 840 keyboard.
By placing your index, middle and ring fingers on the unique mesh-like silicone rollerpad you can control the cursor with simple movements. The rollerpad allows you to cllick and double klick anywhere on its surface. As the mouse is located directly infront of you (and not to the side), it allows for your arms to be kept close to and directly infront of your body.
9 programmable buttons that can be easily customized via MTKeys (MTKeys available for mac and PC)
Option to operate via wireless connectivity with a USB dongle
1 – 3 weeks between charge on rechargeable battery
Control pad with click and scroll functions
1,500 dpi
Mousetrapper has been designed, developed and manufactured in Sweden for over 24 years