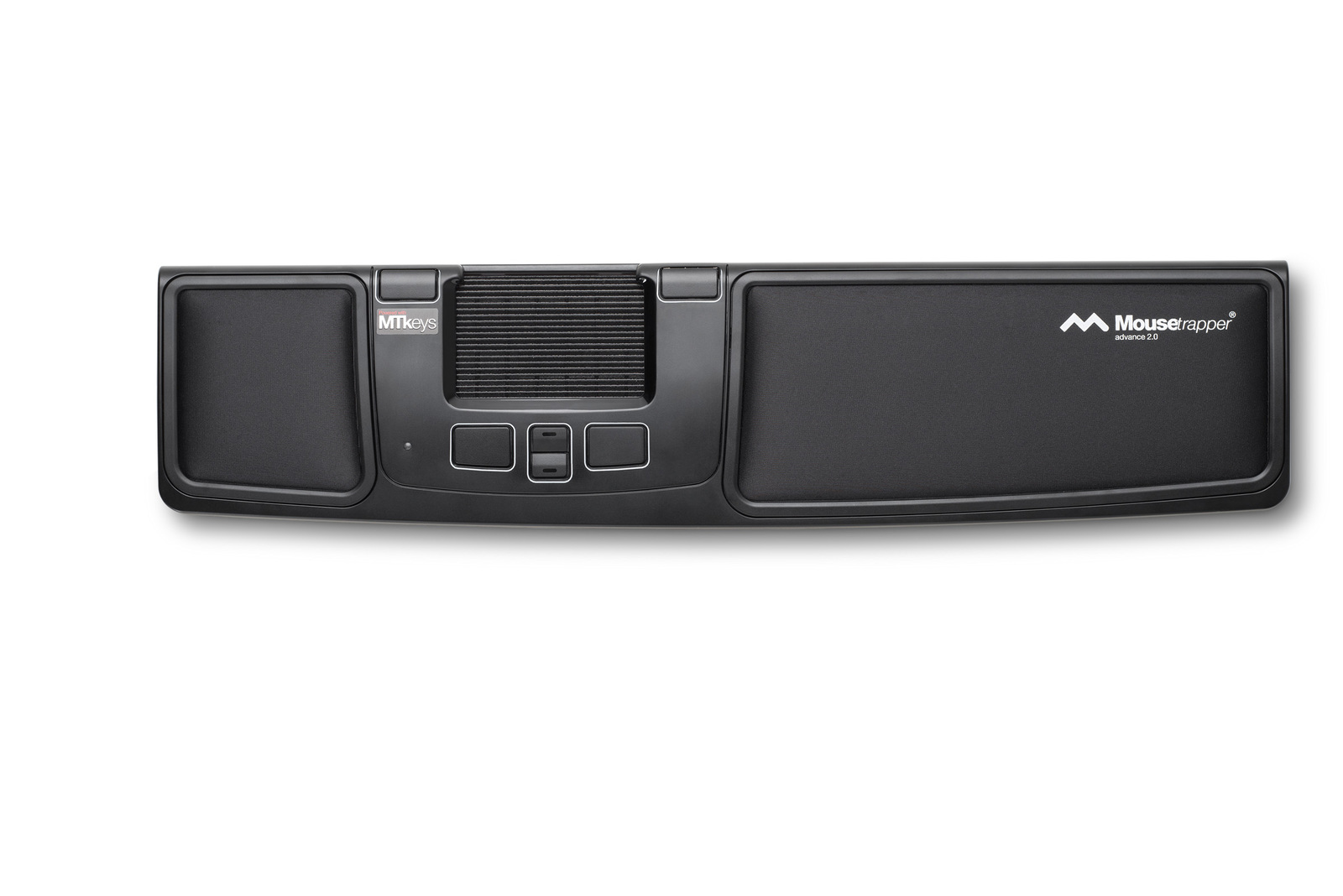 480MM WIDE
110MM DEPTH
20MM HIGH
WEIGHS 670 GRAMS
UNIQUE / SOFT TOUCH PAD
The Mousetrapper Advance 2.0 reduces the need to reach for your mouse device. It promotes central mousing.
480mm Wide
110mm Depth
20mm High
Programmable Buttons
The Advance 2.0 is the fllagship mouse from Mousetrapper. It's well thought out and ergonomic design make it the 'go-to' product for those looking for a central pointing device. It is ideal for reducing the reach required to operate a mouse, whilst maintaining in-line posture when working at a computer.
By placing your fingers on the unique mesh-like rollerpad you can control the cursor with simple movements. The rollerpad allows you to click and double click anywhere on its surface. As the mouse is located directly infront of you (and not to the side), it allows for your arms to be kept close to and directly infront of your body.
6 programmable buttons that can be easily customized via MTKeys (MTKeys available for mac and PC)
Integrated and flexible keyboard support allows for use with newer compact keyboards and older, larger keyboards
Control pad with click and scroll functions
The wide and cushioned wrist supports reduce strain on your neck, shoulders, arm and wrists
WIRED ONLY
Mousetrapper has been designed, developed and manufactured in Sweden for over 24 years
480mm Wide
20mm High
110mm Depth
670 grams Weight
Black and white version only