EMIC 4000 ERGONOMIC KEYBOARD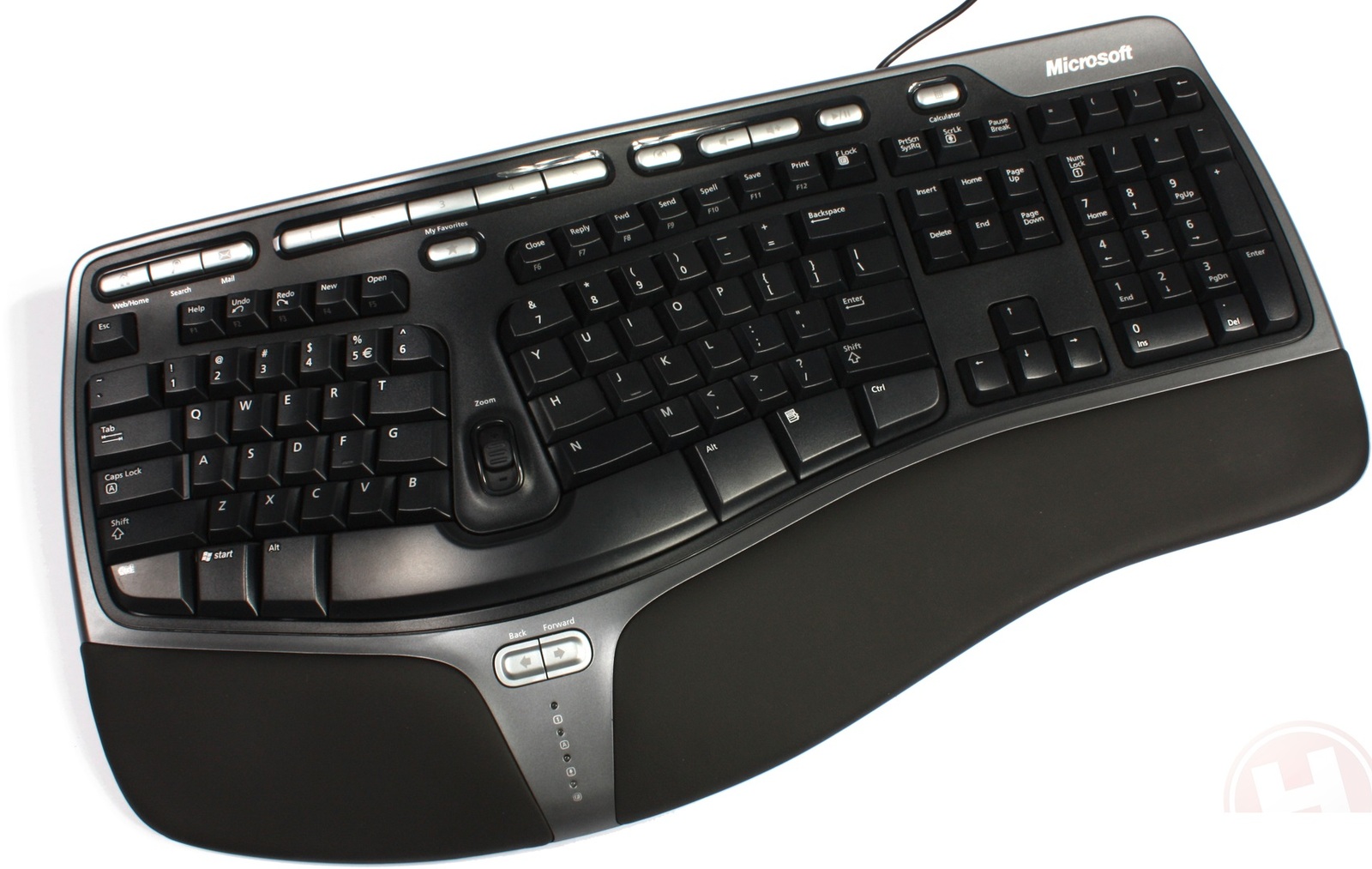 503MM WIDE
262MM DEEP
83MM HIGH
SPLIT KEYBOARD DESIGN
INTEGRATED WRIST REST
Microsoft 4000 Ergonomic split keyboard design with an array of hot keys and an integrated wrist rest.
503mm Wide
262mm Deep
83mm High
The newest addition to the Microsoft line of ergonomic keyboards makes day-to-day tasks easier with a more natural wrist alignment.
Zoom Get a closer look—zoom in quickly and accurately with the intuitive Zoom feature.
Customizable Hot Keys Perform common tasks, like opening documents and replying to e-mail, with the touch of a button.
Improved Number Pad Commonly used symbols such as equal sign, left and right parentheses and "Backspace" are in quick reach, just above the number pad.
Ergonomic Design Type in total comfort—ergonomic design encourages natural wrist and arm alignment so you can work without discomfort.
Internet Hot Keys With the touch of a button you can quickly access the Internet.
Integrated Palm Rest Get better support with this plush, integrated palm rest.
Cutting-Edge Design Whether you're at work or play, improve your performance with cutting-edge Microsoft technology.