EKin Freestyle Ascent Multi Tent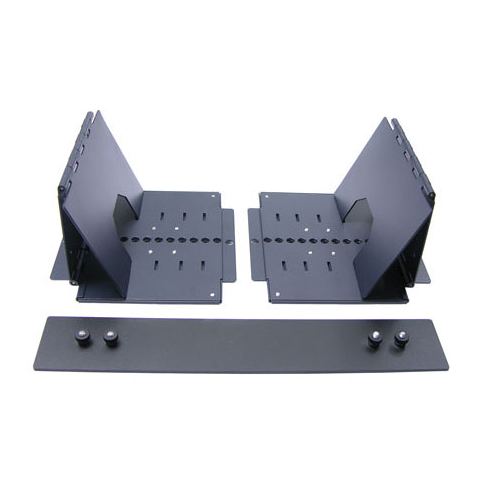 Description
The Freestyle Ascent accessory kit provides two multi-angle tenting* modules which attach to the underside of the keying modules, plus a linking plate which may be used to connect the two keying modules if desired.
Tenting angles may be independently set for each keying module in the range of 20 to 90 degrees, in 10 degree increments. Left/right separation is limited only by the length of the keyboard's linking cable.
The standard 20cm separation is adequate for most users, but the 50cm linking cable is recommended for greater flexibility.
The Ascent can also be used in conjunction with the optional Freestyle2 palm supports, most aptly suited for the lower tent settings of 20, 30 and 40 degrees.
Freestyle2 keyboard sold separately.*Tenting is the elevation of the center portion of your split keyboard. By raising your thumbs, your forearms muscles become relaxed reducing pronation, resulting in significantly improved comfort and blood flow.
Dimensions
Freestyle2 keyboard 50cm cable without linking plate installed:
Maximum separation at:
– 20 degree tent – 565mm
– 30 degree tent – 578mm
– 40 degree tent – 584mm
– 50 degree tent – 591mm
– 60 degree tent – 594mm
– 70 degree tent – 594mm
– 80 degree tent – 610mm
– 90 degree tent – 616mm
Freestyle2 keyboard 50cm cable with linking plate installed:
Maximum separation at:
– 20 degree tent – 213mm
– 30 degree tent – 241mm
– 40 degree tent – 286mm
– 50 degree tent – 330mm
– 60 degree tent – 264mm
– 70 degree tent – 308mm
– 80 degree tent – 368mm
– 90 degree tent – 445mm
Freestyle2 keyboard 20cm cable with or without linking plate installed: Maximum separation at:
– 20 degree tent – 213mm
– 30 degree tent – 238mm
– 40 degree tent – 248mm
– 50 degree tent – 248mm
– 60 degree tent – 260mm
– 70 degree tent – 264mm
– 80 degree tent – 270mm
– 90 degree tent – 279mm