EKIN FREESTYLE 2 SPLIT KEYBOARD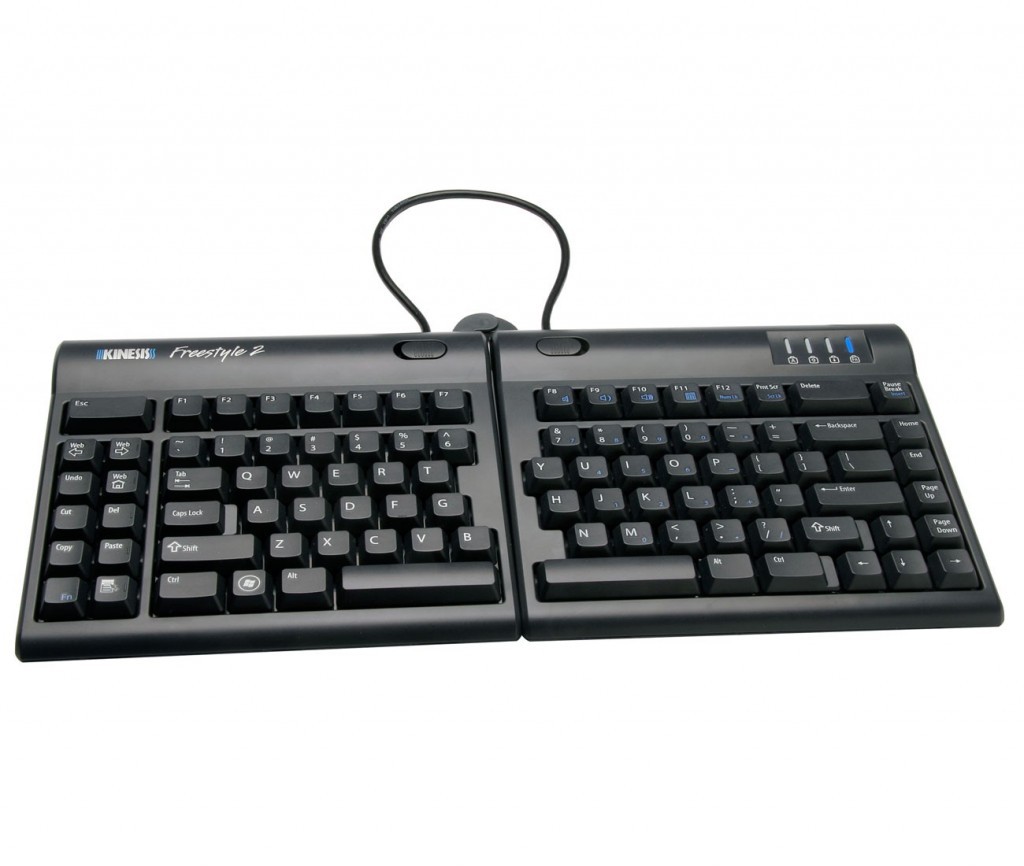 390MM WIDE
184MM DEEP
22MM HIGH
WEIGHT 885 GRAMS
SPLIT KEYBOARD
The slim design of the Kinesis Freestyle provides you a 2-in-1 office and travel split keyboard.
390mm Wide
184mm Deep
22mm High
Weight 885 grams
Most keyboards including ergonomic models have a 10 degree positive slope from front to back. These designs tend to bend your wrists. The Freestyle2 has a zero degree slope which minimizes the height, effectively creating negative slope and reducing wrist extension. The slim design provides you a 2-in-1 office and travel keyboard.
From small to tall and body types in between, the Freestyle2 allows for maximum flexibility catering to each individual's unique needs. Out of the box both modules are connected together by a flexible pivot tether allowing an infinite range of splay. Disconnecting the pivot tether allows up to 228mm of complete separation of both left and right keying modules. Perfect for individual needs ranging from a narrow footprint to complete separation. This design greatly reduces and or/eliminates ulnar deviation.
Teamed with the VIP kit and the Kinesis Low Force Key pad, the Kinesis Freestyle will provide you with the perfect start to an ergonomic workstation.
Driverless hot keys for commonly used mouse actions. (Internet Page Forward and Back, Undo, Web Home, Cut, Copy and Paste). A vertical rib is located on the inside row of hot keys to provide tactile notification to the user.
Windows 2000, XP, Vista, Windows 7, Windows 8 & Windows 10Linux. Except for the embedded multimedia and calculater keys which are inoperational