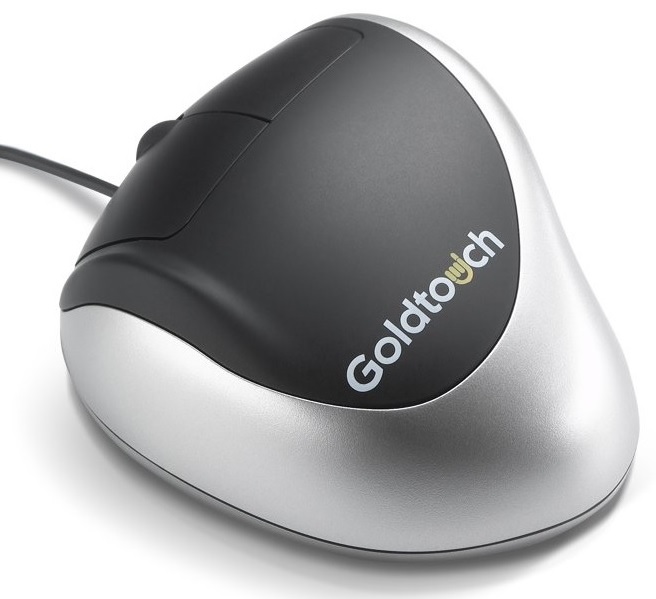 80MM WIDE
114MM DEEP
52MM HIGH AT THE THUMB
30MM HIGH AT THE FIFTH DIGIT
WEIGHS 145 GRAMS
The wired left handed Goldtouch mouse has been specially designed with a unique shape that keeps your wrist at a natural 24 degree angle during use. This helps to alleviate the pressure that's placed on tendons and joints, improving comfort and preventing issues such as repetitive strain injury from developing.
Left handed
114mm deep
80mm wide
Improve the comfort you experience while working at the computer with the Goldtouch left hand wired comfort mouse. Designed to mirror your hand in a weightless environment, the ergonomic Goldtouch mouse helps to ensure your wrist is kept at a comfortable 24 degree angle to ease pressure on tendons and joints.
Providing more comfort than ever before, the Goldtouch mouse features an oversized thumb cushion that allows you to easily grip the mouse without overstretching regardless of the size of your fingers.