EGOL GO! 2 MOBILE BLUETOOTH KEYBOARD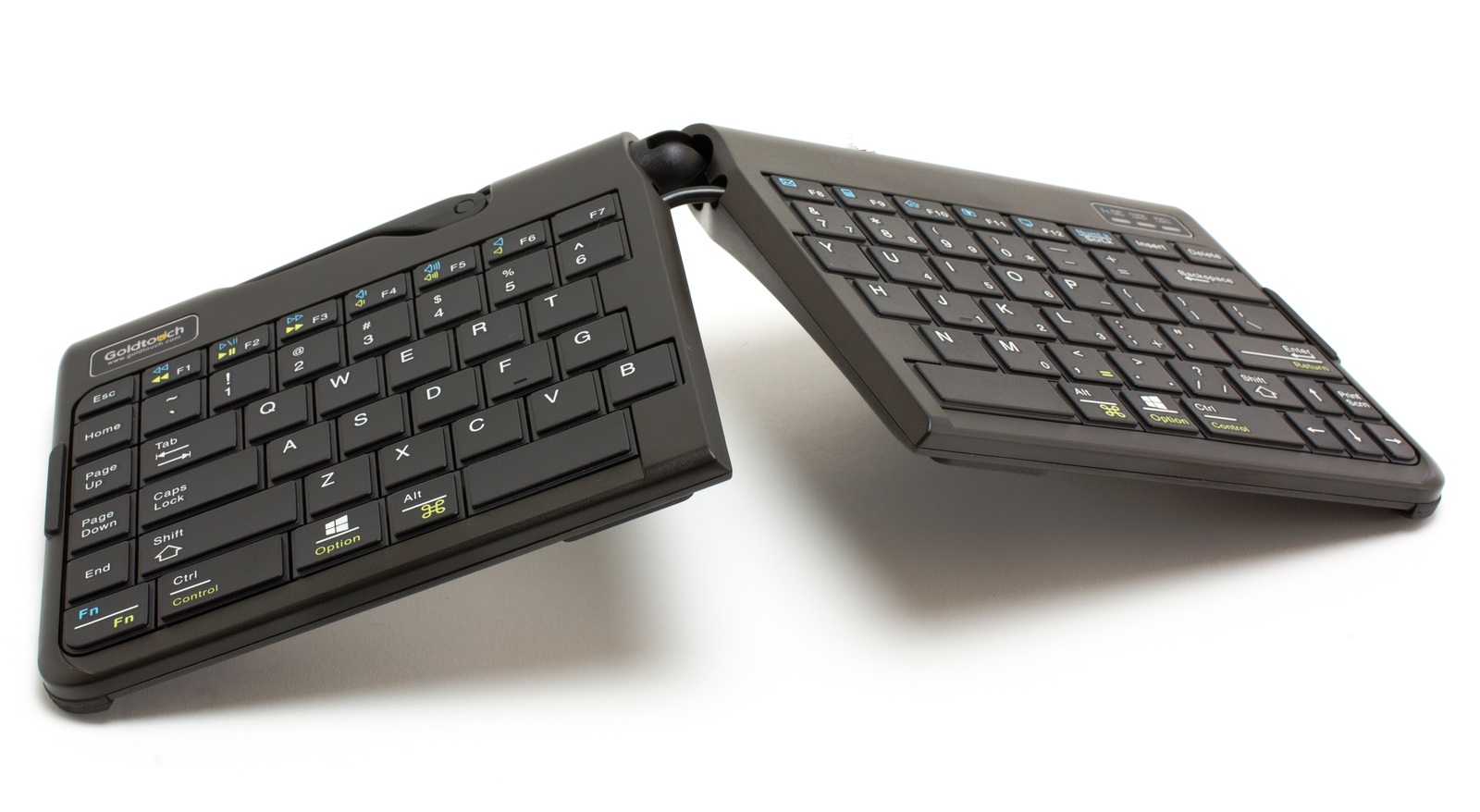 342MM WIDE
152MM DEEP
22MM HIGH
BLUETOOTH
COMPACT/MOBILE
The Goldtouch Go! 2 Bluetooth brings the great ergonomic design of the Goldtouch Posture keyboard into a compact and mobile device.
342mm Wide
152mm Deep
22mm High
Sleek, slim and lightweight, the Goldtouch Go! 2 Mobile <b>Bluetooth</b> Keyboard is the perfect work and travel companion for the on-the-go worker. Unlike other travel ergonomic keyboards, which sacrifice comfort for convenience, the Goldtouch Go!2 Mobile <b>Bluetooth</b> Keyboard features full-sized keys that are silent, fast and responsive.
Find Your Perfect Fit
Adjusts from 0 degrees to 30 degrees along the horizontal and vertical planes, allowing you to find the perfect position that fits your body type.
Ergonomic Comfort and Precision
Features a scissor-switch system for fluid, silent keystrokes with tactile feedback.
Built For Convenience
From airplane tray tables to hotel desks, this slim keyboard fits neatly within even the smallest spaces.
Driver Free Installation
Compatible with windows 7, 8, 10, Vista, XP, and 2000, Mac 10.4 and above. Just plug and play!
Pair the Go!2 Ergo Mobile <b>Bluetooth</b> Keyboard with one of our portable laptop stands to complete your fold-and-go ergonomic work station.
<b>*This keyboard does not come with a wireless receiver</b>