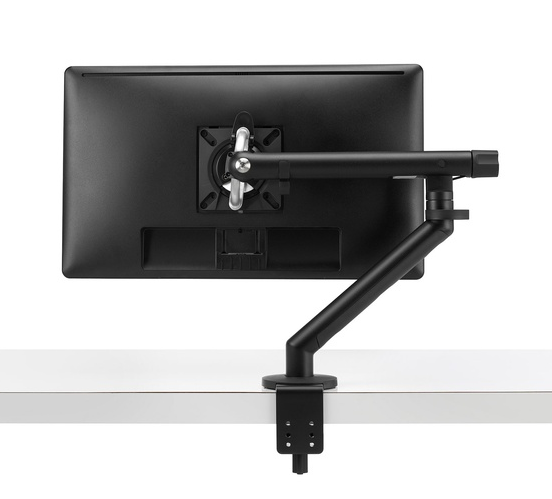 SUITS MONITORS UP TO 9KG
INTERNAL SPRING ENSURES EASY ARTICULATION
STYLISH AND MINIMAL DESIGN
The Flo Monitor Arm from Colebrook Bosson Saunders is known as the market leader in it's class. It is an all around great looking, great performing and affordable monitor arm solution. Easy finger tip movement of the screen is what it does best; go from landsape to portrait and tilt the screen with ease.
The 40 degrees of upward and downward tilt, and 90 degrees movement either side make the CBS Flo monitor arm ideal for collaborative workspaces. It boasts a greater range of articulation and adjustment than any other dynamic monitor arm.
Upgrade and add a Laptop mount or a Flo Power Hub to suit your working style. The Flo Power Hub allows for easy access to USB charging ports for your phone or tablet.
Supports Monitor Arms up to 9kg (check out Flo Plus arm or Ollin arm if you have a heavier monitor)
Tilt 80 degrees up / down
Easy portrait to landscape adjustment
Pan Screen 90 Degrees left / right
458mm Reach for Desk Clamp Version
341mm Vertical Adjustment
75mm and 100mm VESA Options
Available in White, Silver and Black
Made from 54% Recycled Materials and is 99% Recyclable itself
VESA Compliant