EERG WIRED KEYBOARD AND NUMERIC PAD BUNDLE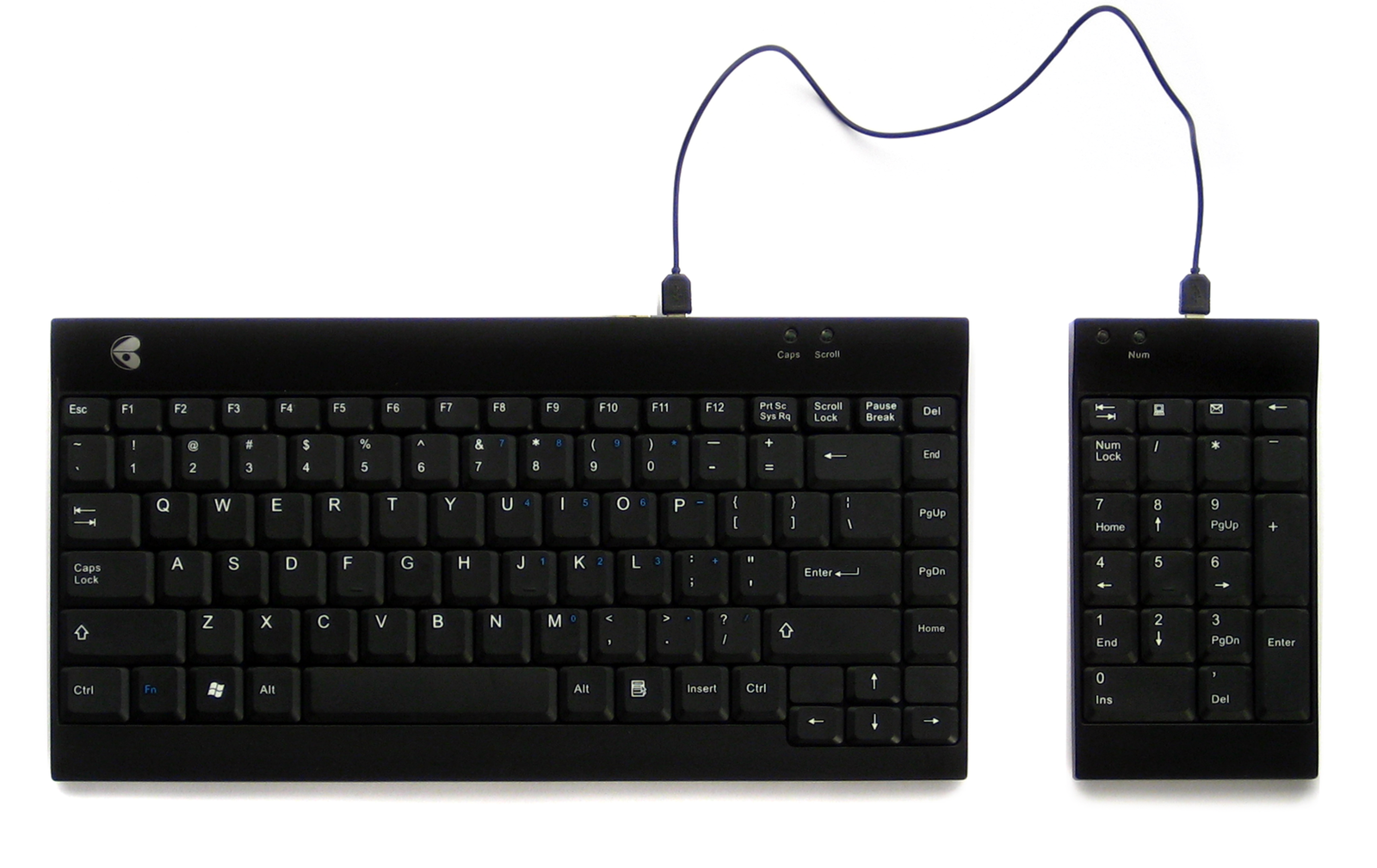 CONVENIENT COMPACT BUNDLE
 WIRED NUMERIC PAD AND KEYBOARD INCLUDED
SOFT TOUCH KEYS
The Ergotight Wired Keyboard and Numeric Combo is the perfect bundle for those looking the option of having an included numeric pad. This combo includes wired versions of  the numeric pad and keyboard which both have great low profile keys and matching design.
The numeric pad can be placed on either side of the keyboard, to suit both left and right handed numeric users. It can sit flush up against the keyboard or can be seperated and moved closer when you need access to it.
Convenient Wiring
The numeric pad is connected directly to the keyboard, the keyboard is then connected directly to your computer. Reducing the need for two seperate inputs to your computer.
Tiltable/ adjustable feet on front of keyboard.
Dimensions
Keyboard
Width: 303mm
Depth: 150mm
Front Height: 5mm
Rear Height: 10mm
Numeric Pad
Width: 80mm
Depth: 150mm
Front Height: 5mm
Rear Height: 10mm