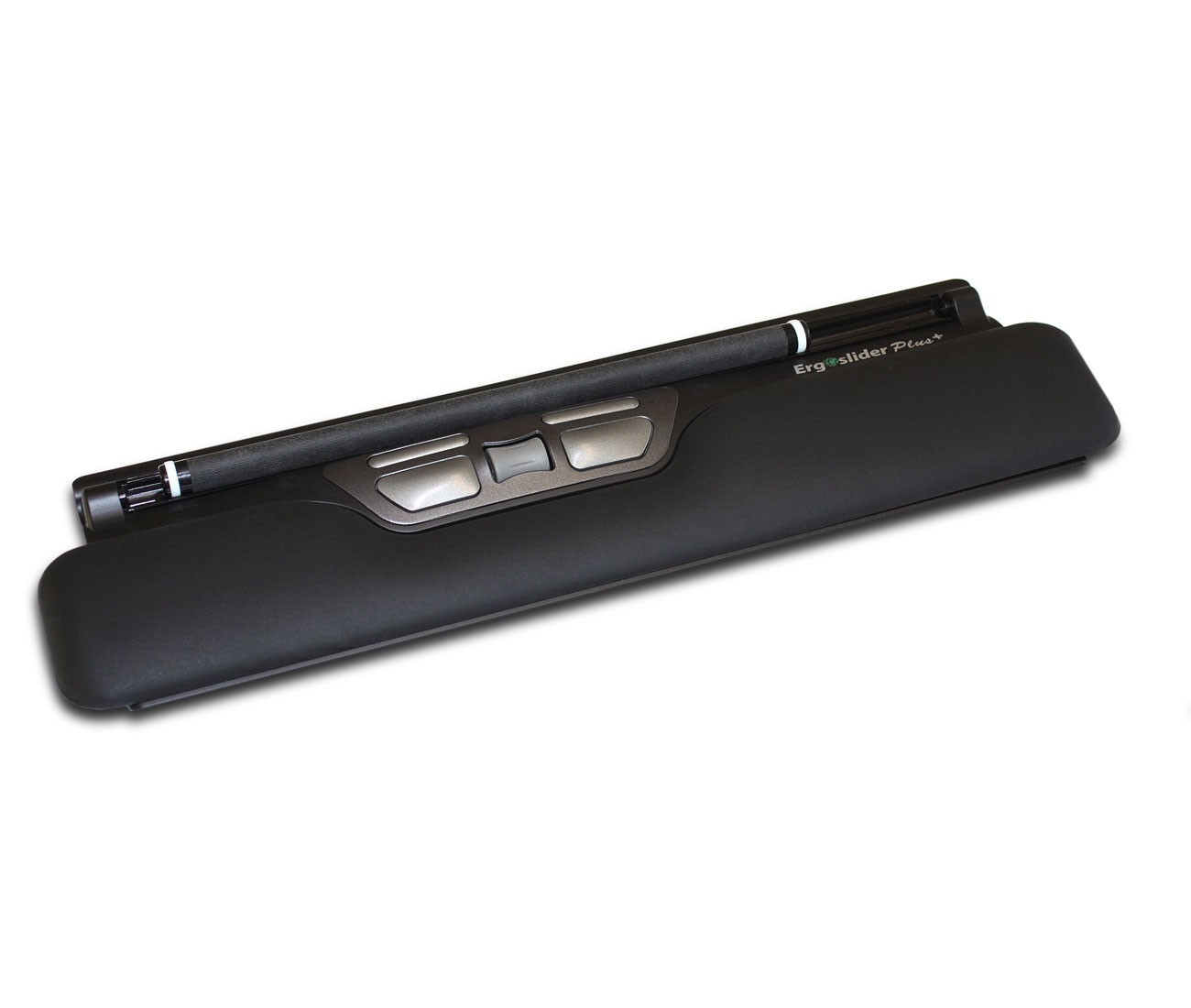 REMOVEABLE ROLLER BAR (EASY TO CLEAN)
PADDED WRIST REST INCLUDED
SOFT TOUCH ROLLER BAR
The Ergoslider Plus is situated close to your keyboard and directly infront of you. This prevents repetitive shoulder movement when mousing.
Removeable Roller Bar
Central Pointing Device
Plug and Play
The Ergoslider Plus is a centrally positioned mouse that sits between the user and the keyboard. This unique mousing position reduces repetitive and straining shoulder movement. One of the other main features is that you can switch between left and right hand predominant mousing as you wish. Using yor finger tips to softly control the rollerbar means you aren't tensing your hand muscle to grip the mouse either.
The rollerbar on the Ergoslider Plus can be removed to enable thorough cleaning of the mouse, this is unique to the Ergoslider Plus.The performance of other rollermouse products is known to be affected by crums and other things getting caught behind the rollerbar.
The Ergoslider has 4 buttons and a scroll wheel. The four buttons default as left click, right click, cop and paste.
Specifications
Width: 390mm
Depth: 102mm
Number of Buttons: 4
Resolution (Cursor Speed):800 dpi
Plug & Play: Yes
Cable Length: 140cm
Weight: 400grams