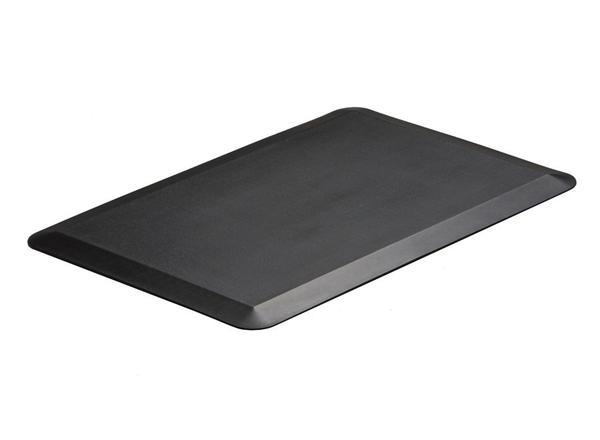 Description
If you or your employees are experiencing discomfort or fatigue due to standing on hard surfaces at work, try the CumulusPRO™ Professional Series Anti-Fatigue Comfort Mat. Combining proprietary Cushion-Core™ Technology with a one-piece polyurethane construction, the mat helps to reduce fatigue and dull aches while standing up to the heavy-duty demands of the home or workplace. Guaranteed not to lose support over time, when you choose this anti fatigue mat, you'll ensure you and your staff stay comfortable all day.
Features of this anti fatigue mat include:
Made with Cushion-Core™ Technology that works to increase comfort and productivity.
Constructed from one piece of polyurethane.
Features a high-density core that won't lose support over time.
Has a no-trip design with a bevelled edge to help reduce trip hazards.
Includes a non-slip bottom to ensure the mat remains in place.
Specifications
Reduces Fatigue
Heavy Duty Polyurethane
760mm X 510mm X 20mm