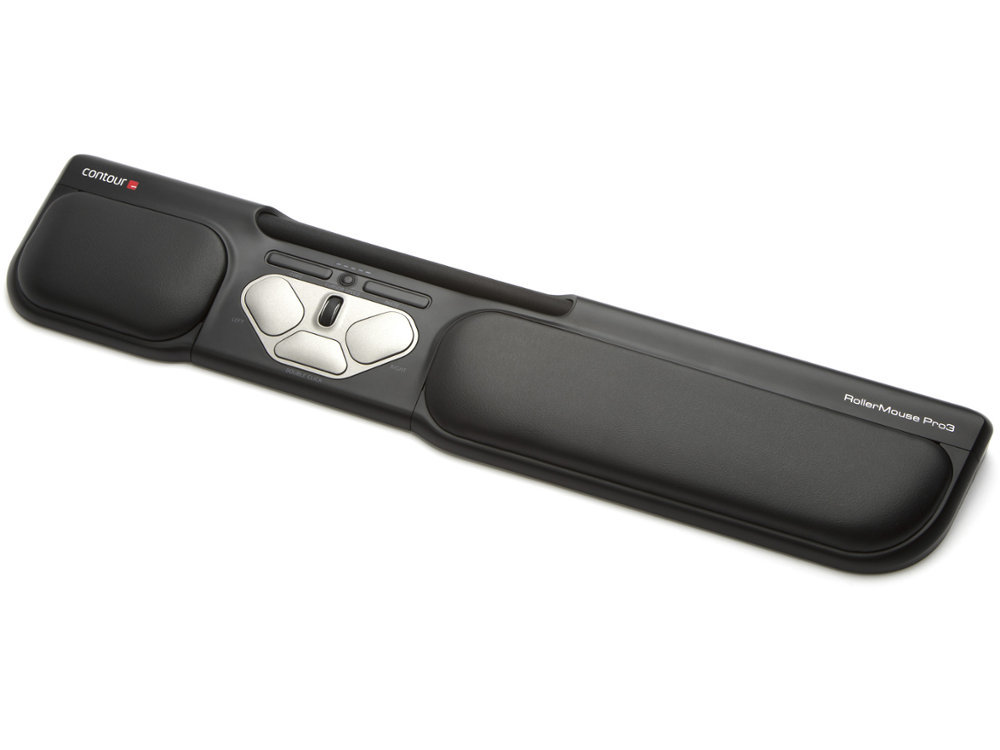 510MM WIDE
90MM DEEP
32MM HIGH
PC AND MAC COMPATIBLE
IN-BUILT WRIST REST
The Contour Pro 3 ergonomic mouse is placed right in front of you. This central and flat position allows you to work safer, faster and more comfortably.
510mm Wide
90mm Deep
PC and Mac Compatible
The RollerMouse Pro 3 is an ergonomic mouse alternative designed for you, not your computer. It sits in front of your keyboard, eliminating the need to reach for the mouse, which can stress your neck, shoulders and elbows.
The Rollerbar: Roll the bar up, down and sideways to move the cursor. Vary your hand movements with the Rollerbar click function.
Copy: Ctrl + C with just one click.
Left click: Use the large left button to left click.
Double click: Get two clicks in one with the 'one touch' double click.
Scroll wheel: Move up and down comfortably, middle click, and auto-scroll lock.
Right click: Use the large right button to right click.
Paste: Ctrl + V with just one click
16cm of RollerBar access, suitable for one hand or two
Keyboard risers to customise the height and angle of keyboard
Integrated and detachable wrist rest
USB Plug and Play installation and connection
*Keyboard in pictures is not included with the mouse.