EBAK ELKHUIZEN ULTRABOARD 940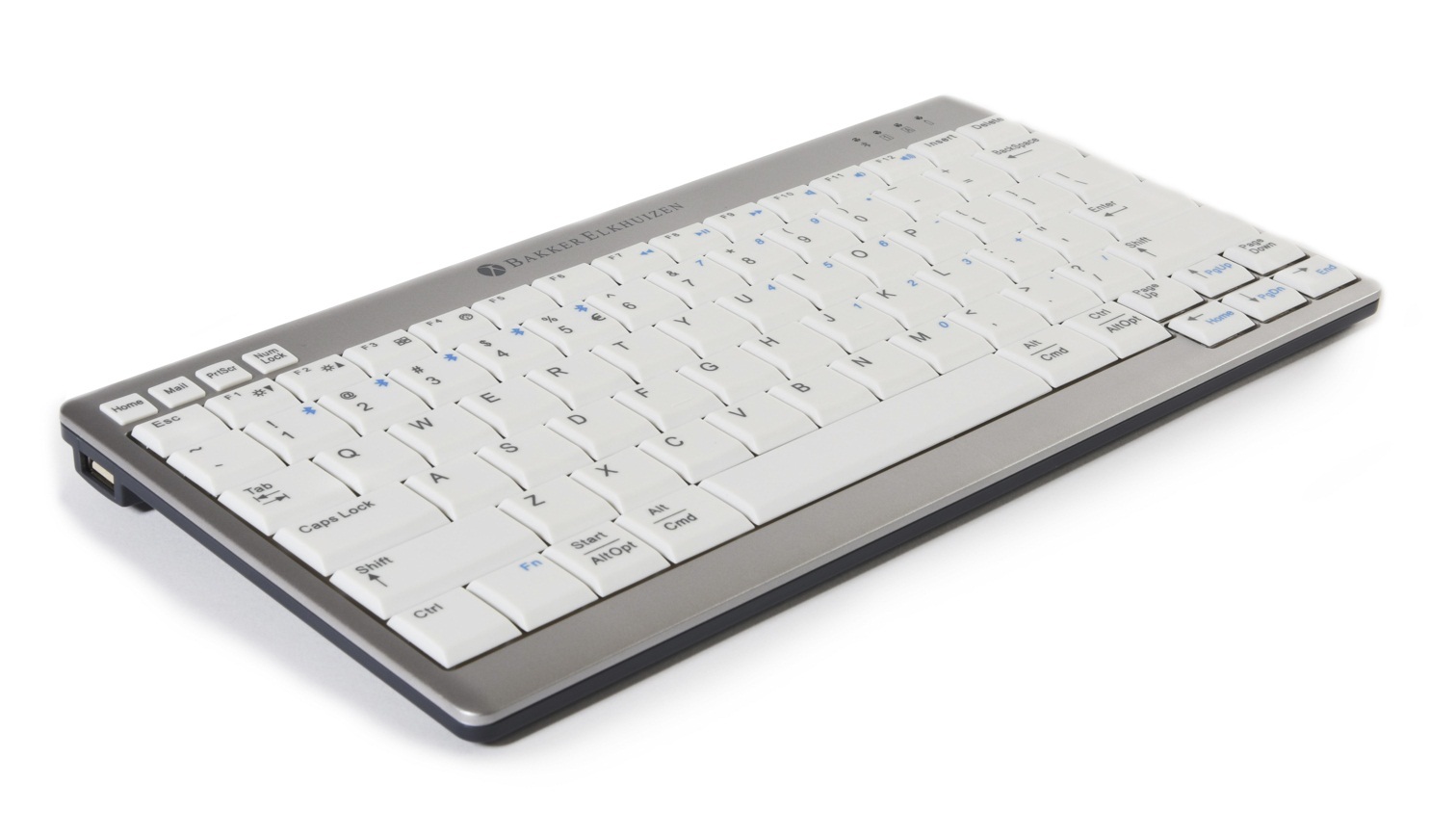 285MM WIDE
147MM DEEP
19MM HIGH
BLUETOOTH AND WIRED ALL IN ONE
MULTI DEVICE PAIRING
The New Compact UltraBoard 940 from Bakker Elkhuizen is a wired AND bluetooth keyboard all in one!
285mm Wide
147mm Deep
19mm High
Soft touch keys
The UltraBoard 940 is the latest Compact Keyboard released by Bakker Elkhuizen. Bakker Elkhuizen have been at the forefront of compact keyboards over the years but the UltraBoard 940 is the best to date.
One of the most unique features of the UltraBoard 940 is that it can be used wirelessly via bluetooth and wired. Simply plug in the included USB cable to use it as a wired keyboard. This makes it perfect for those who want to use the same keyboard but work across multiple devices. The UltraBoard can also register and store up to 5 bluetooth devices in its memory at once. Simply toggle between the devices using the bluetooth selection keys on the keyboard. This could be synced via bluetooth on your smart phone, tablet, laptop and then plugged directly into your desk top computer via the USB cable included. Its perfect for mobile workers!
An often overlooked feature on keyboards is the tactile feel of the keys. The Bakker Elkhuizen UltraBoard 940 has a light laptop style keystroke due to the use of a scissor mechanism instead of the traditional membrane. The Scissor mechanism provides excellent tactile feedback, thus reducing finger strain.
FEATURES
Both wired and bluetooth enabled
Multi-Pairing (up to 5 bluetooth devices)
PC and Mac OS Compatible
Dark letters on light keys make it easier for you to read in different lighting levels
Compact in every way, it is only 19mm thin!
Unique Hot keys for home, mail, print screen and num lock
Two USB hubs
SPECIFICATIONS
Cable Length: 148cm
Rechargeable: Yes
Drivers: Plug and Play
Width: 285mm
Height: 19mm
Depth: 147mm
Weight: 430 grams