EBAK ELKHUIZEN S-BOARD 840 COMPACT KEYBOARD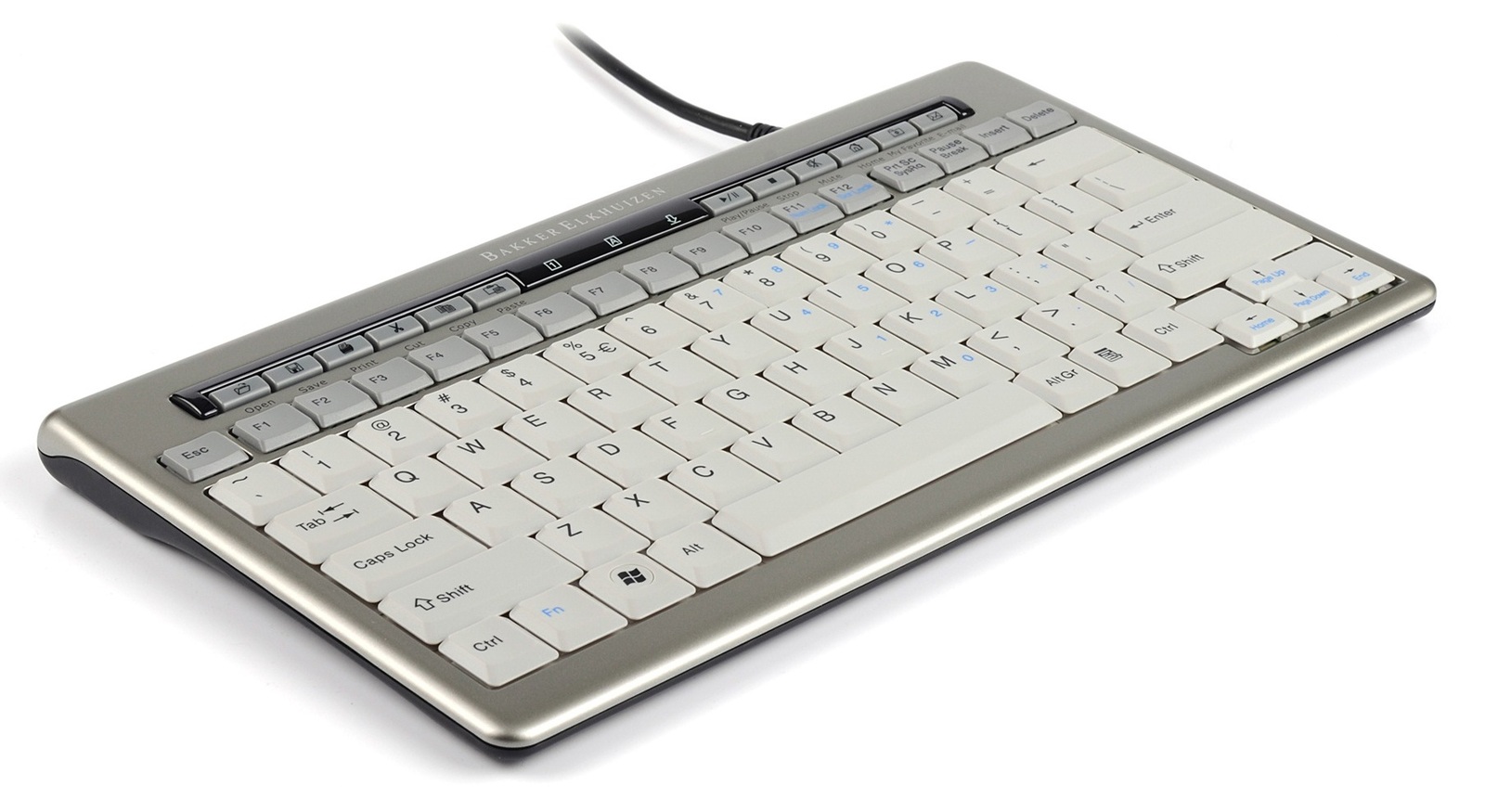 305MM WIDE
165MM DEEP
20MM HIGH
WEIGHS 480 GRAMS
SOFT TOUCH KEYS
The S-Board 840 is Only 20mm thick and weighs 480 grams. It reduces the distance a user has to reach to operate the mouse.
305mm Wide
165mm Deep
20mm High
Soft touch keys
The new and improved Bakker Elkhuizen S-Board 840 is now available! Only 20mm thick and weighing 480 grams.
The benefit of using a compact keyboard like this, is that it reduces the distance a user has to reach for operating the mouse and allows a more comfortable body posture.
The S-board 840 is small, comfortable and light (only 480 grams) making it ideal for mobile computing.
Benefits
• Comes with multimedia keys and 2 USB ports (USB hub) – NO USB HUB version available on request
• Optimal layout (big "enter"-key and user-friendly positioned arrow keys)
• Only 2 cm thick and lightweight
• USB connection
The S-Board 840 has fast become the flagship keyboard for Bakker Elkhuizen, and it continues to be the industry standard in compact keyboards.Bakker Elkhuizen deliver once again with a great ergonomic product to make your work life more comfortable.
Australia is issued with the US english style QWERTY key layout and functionality.