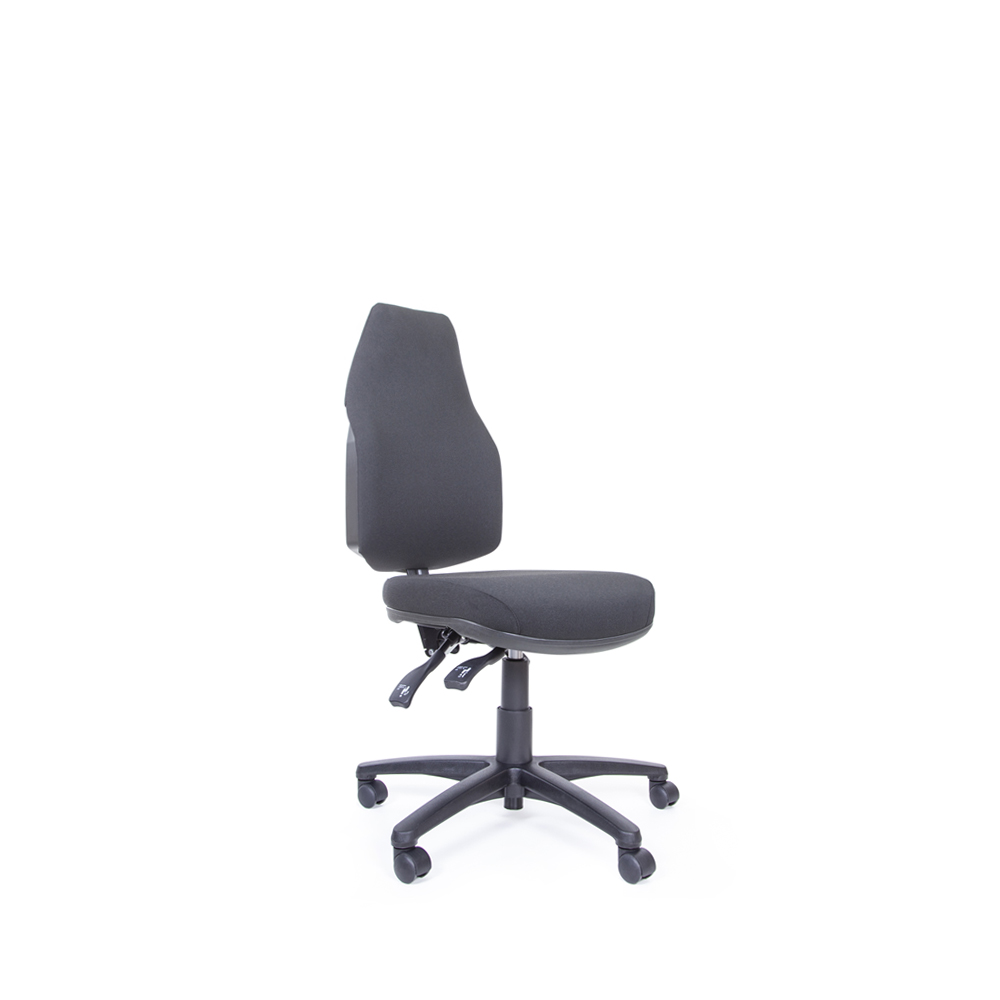 Look no further, we have the chair for you!
Designed and manufactured in Melbourne Australia, the SOFLEPO has been developed to meet the growing demands of the 'Agile Working Environment'.
Catered to suit almost all users, the SOFLEPO features a pre-adjusted support system available in Low, High & Extra High back models.
The SOFLEPO can be modified with optional seat sizes to suit the various shapes of each user.
Back Dimensions
High Back – H 610mm x W 400mm
Mechanism
Touch Synchro
Auto self weighted synchro
3 Lever ergo with seat slide
3 Lever ergo
HD Donati Synchro
Arms
1 Dimensional T- Arms
No Arms
Base
Black nylon Base
Polished 5 Star Base
Fabric
House Wool – Black
House Nylon – Black
Other
SOFLEPO Primo High Back – Data Sheet
SPECIFICATIONS
Seat Width                   : 500mm
Seat Depth                   : 460mm
Seat Height                  : 450mm – 580mm
Back Height                 : 610mm – 670mm
Back Dimensions      : Height – 610mm
                                                Width – 400mm
Arm Height Travel   : 70mm
Standard Gas              : 140/43mm
FEATURES
Pre-Adjusted Back Support
High Back
Moulded Foam
5 Star Nylon Base with Castors
3 Lever Ergo Mechanism
Adjustable Back & Seat Height
OPTIONS
Pressure Lock Castors
Pressure Release Castors
Polished Aluminium Base
Seat Slide (adds 60mm to seat depth)
Height Adjustable 1D T-Arms
M3 (S, L) Sizes
G2 (S, M, L) Flat & Coccyx Sizes
Touch Synchronised Mechanism (110kg)
Auto Self Weighted Mechanism (150kg)
HD Donati Synchro Mechanism (135kg)
WEIGHT RATING         130KGS
WARRANTY                    7 YEARS (Warranty based on 8 hour usage per day, 5 days per week.)