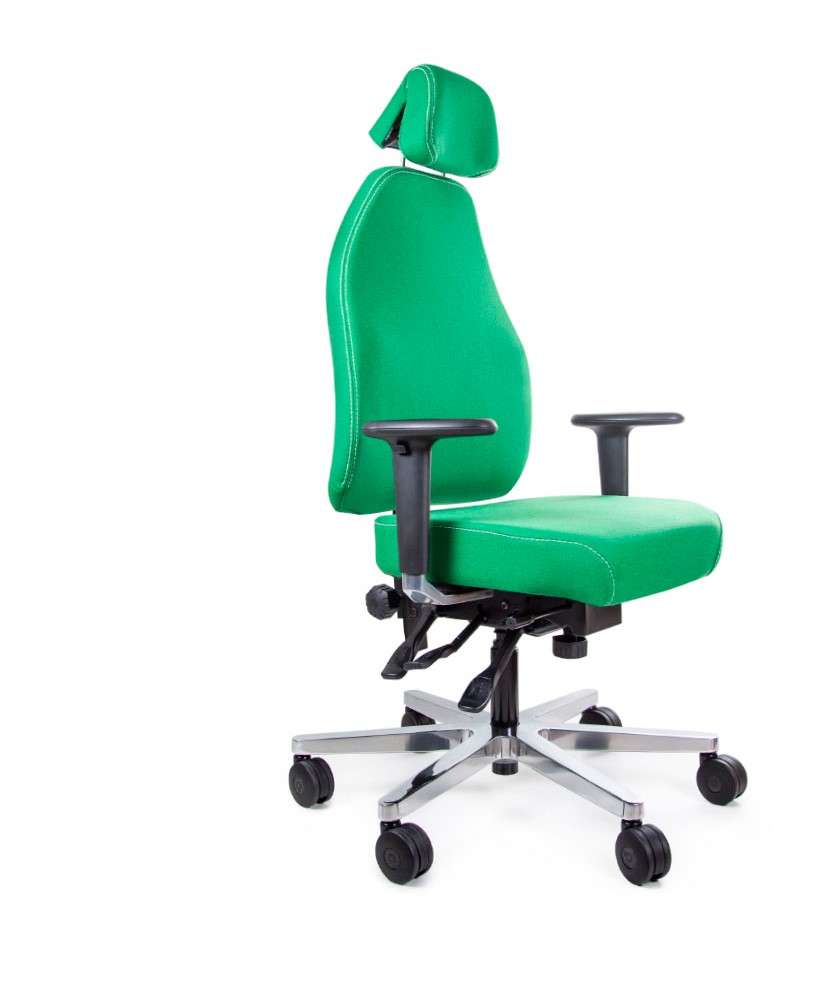 Behold! The SOFLEPO Plush Elite Heavy Duty.
Featuring our dynamic 'pre-adjusted posture support system' on a widened back and reinforced components.
Available in one back size, with the option of an adjustable headrest and air-lumbar, the SOFLEPOElite Heavy Duty is the perfect choice for users needing a little extra support.
Back Dimensions
High Back – H 610mm x W 500mm
Headrest Dimensions
FEATURES
Pre-Adjusted Back Support
Widened Back
Heavy Duty Polished 6 Star Base & Castors
Moulded Foam
3 Lever Heavy Duty Ergo Mechanism
Adjustable Back & Seat Height
Height Adjustable T-Arms*
OPTIONS
Adjustable Headrest
Adjustable Lumbar Support
(Manual Air Pump)
Heavy Duty Trigger Lock Castors
Large & Extra Long G2 Seat
Extra Large & Extra Long M3 Seat
LARGE G2 / M3 -Width 520mm x Depth 480mm 
EXTRA LONG G2 / M3 – Width 540mm x Depth 560mm
EXTRA LARGE M4 – Width 560mm x Depth 540mm
WEIGHT RATING          180KGS
WARRANTY                       5 YEARS  (Warranty based on 8 hour usage per day, 5 days per week)
Please note: Arms are an upgrade* 
***Please note due to a supplier shortage and delay with our carriers, all chairs that currently utilize the 6 Way Heavy Duty Polished Aluminium Base will be manufactured with our 6 Way Black Steel base.
The swap will be automatic and will not alter the structural integrity of the chair. 
IMPORTANT NOTE: The starting point of the seat height is approximately 40mm higher.***