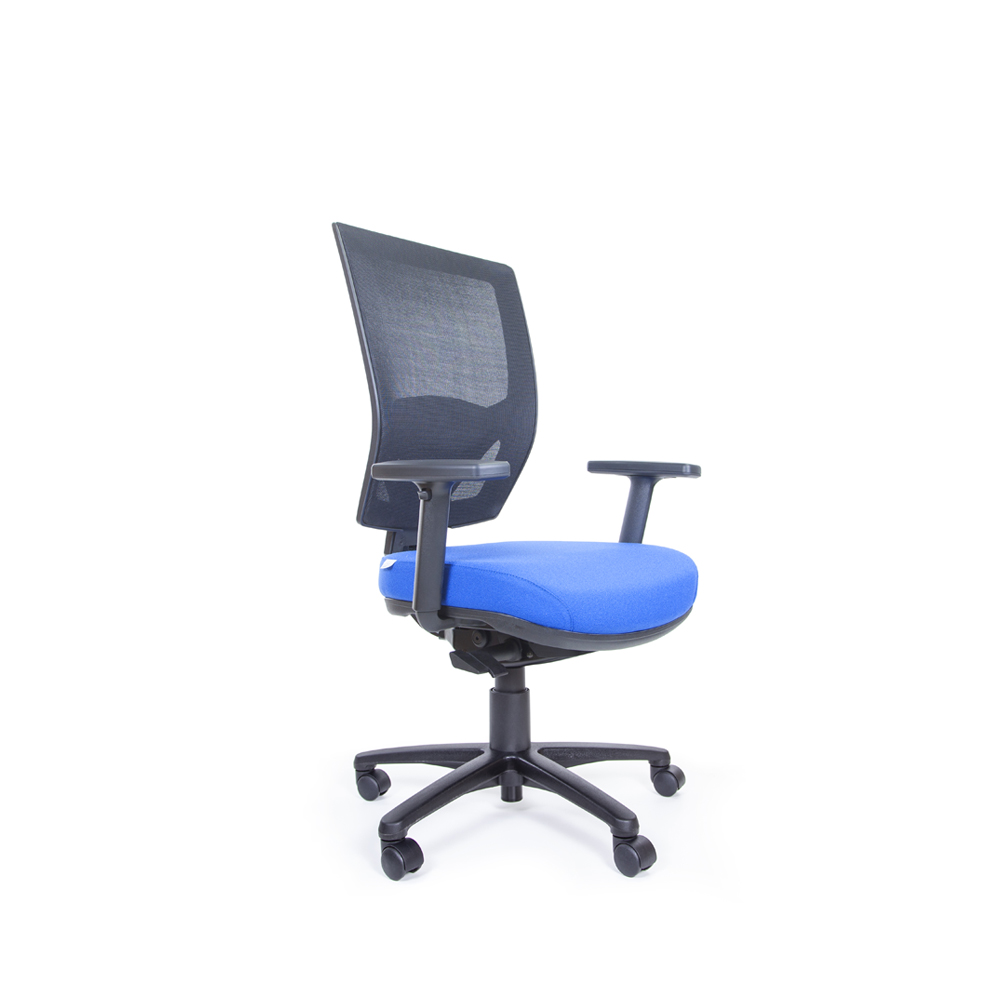 The SOBFRPO is a standard task chair catered to users 150kg and below.
Its key features are;
Auto Self Weighted Mechanism
Integrated Seat Slide (adds 60mm to seat depth)
GEL TEQ™ Technology Seat Foam
Adjustable Back & Seat Height
5 Star Nylon Base with Standard Castors
SOBFRPO Mesh Back Specification Sheet
SPECIFICATIONS
Seat Width                        : 500mm
Seat Depth                        : 460mm
Seat Height                       : 450mm – 540mm
Back Height                      : 480mm – 570mm
Back Dimensions           : Height – 540mm
                                                    Width – 470mm
Arm Height Travel          : 70mm
Standard Gas                    : 100/43mm
OPTIONS
5 Star Polished Aluminium Base
Touch Synchro Mechanism
Adjustable T-Arms
Small & Large Seat Option
Pressure Release Castors
Pressure Lock Castors
WEIGHT RATING           150KGS
WARRANTY                        7 YEARS (Warranty based on 8 hour usage per day, 5 days per week.)
Please note: Arms are an upgrade.