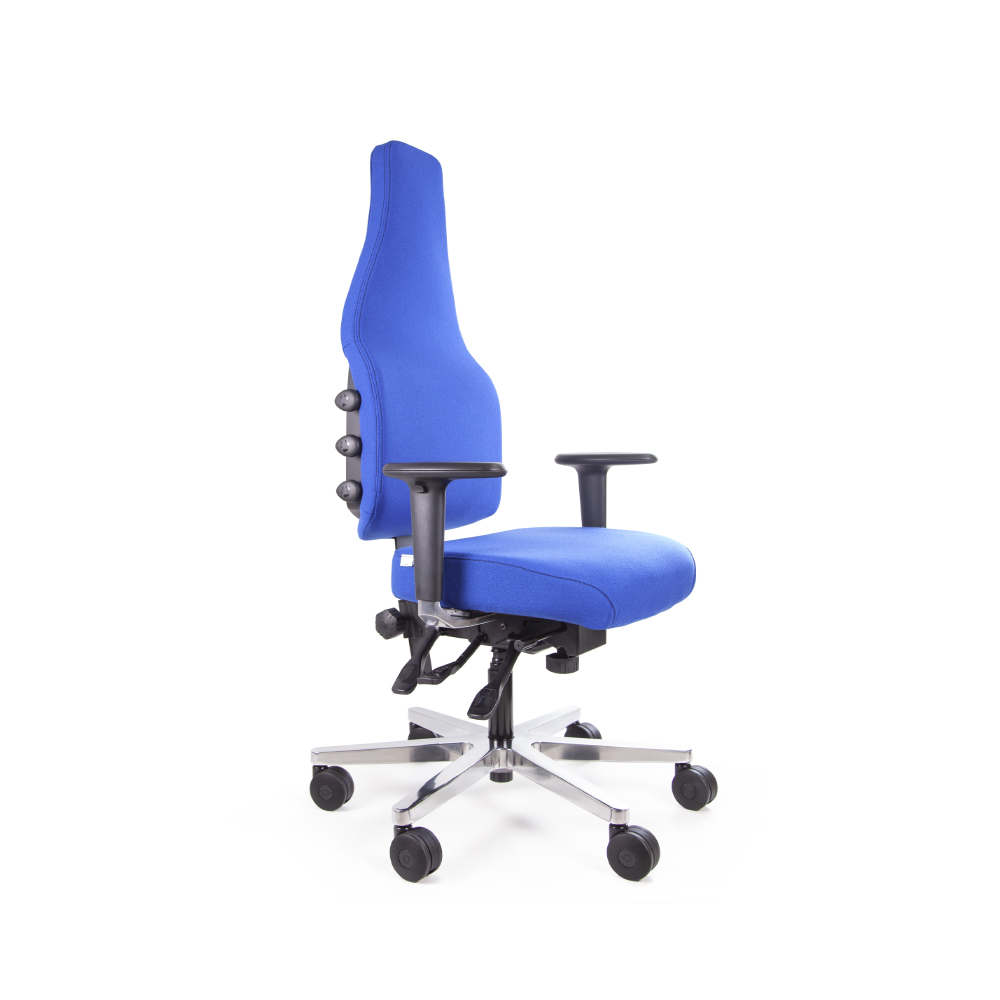 Features
The SOBEXPO Console. Designed to suit the specific rigours of a Control Room environment.
Featuring our Extra High back  Support System on strengthened components, catering to users up to 180kg.
We have developed the chair with user-comfort in mind, the seat foam is softened to suit extended use.
Ideal applications include:
Control Room Environments
Prison Wardens
SOBEXPO Console Data Sheet
SPECIFICATIONS
Seat Width                 : 520mm
Seat Depth                 : 480mm
Seat Height                : 500mm – 590mm
Back Height               : 730mm – 880mm
Back Dimensions    : Height – 780mm
Width                             : – 420mm
Arm Height Travel   : 70mm
Standard Gas              : 100/43
FEATURES
▪ Heavy Duty Polished 6 Star Base
▪ 3 Lever Heavy Duty Ergo Mechanism
▪ GEL TEQ™ Technology seat foam
▪ Adjustable Back & Seat Height
OPTIONS
▪ Heavy Duty Adjustable T-Arms
▪ Heavy Duty Dual Density Deep Wide Seat
▪ Heavy Duty Trigger Lock Castors
WEIGHT RATING 180KGS
WARRANTY 5 YEARS
Warranty based on 8 hour usage per day, 5 days per week.
Please note: Arms are an upgrade.